Brian Rea
June 16, 8:30am - 10:00am PDT. Hosted at Maker City LA
part of a series on Survival
About the speaker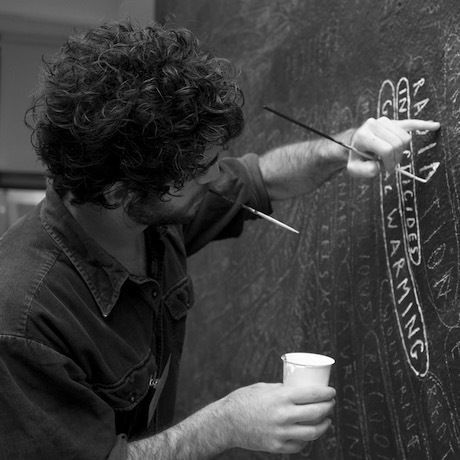 Brian Rea is the former art director of the New York Times Op-Ed Page and his award-winning illustrations appear each week alongside the newspaper's column "Modern Love." He has produced drawings and paintings for magazines, murals, fashion and film projects around the world. Clients include, Wired Magazine, The New Yorker, Vanity Fair, Dwell, Herman Miller, Airbnb, Marni, Malcolm Gladwell, Chronicle Books and the Natural History Museum in Los Angeles. His work has also been exhibited in Paris, Seoul, New York, Los Angeles, Mexico City and Barcelona at the Fundació Joan Miro. He is an Adjunct Assistant Professor at Art Center College of Design and a member of Alliance Graphique Internationale.
His recent notecard box set "Thinking of You," published by Princeton Architectural Press will be released later this summer.
He lives in Los Angeles, California with his wife, his son and his plants.
Local partners
Media Temple is a leader in web and cloud hosting. Media Temple hosts everything from artsy design blogs to huge social networks. What's your big idea? (mt) would love to help you out. Learn more about their clients and hosting plans.
Our mission is to create a whole creative habitat that serves and inspires the artists, designers, thinkers and makers of Los Angeles.
We are passionate about creating a community-centered space that provides the real tools that creators need to be successful today—all in one place.
Location
Hosted at Maker City LA
1933 S. Broadway 11th Floor
Los Angeles, California 90007
When June 16, 2017
8:30am - 10:00am