Barbara Bates Sedoric
November 17, 8:30am - 10:00am EST. Hosted at The Music Hall Loft
part of a series on Death
About the speaker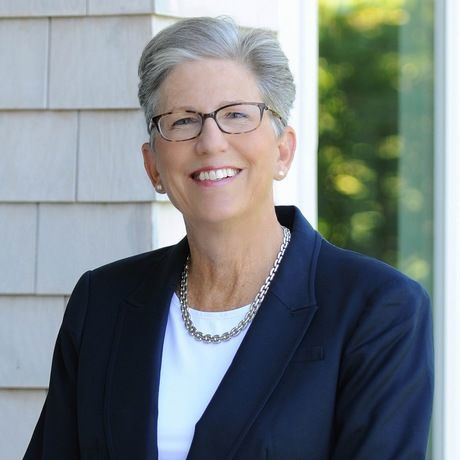 What's In Your Head is Gone When You're Dead
Let's get creative with death! Maybe you don't want a funeral, and you want a cocktail party instead? Everyone has a story they want told.
We need to discuss our life, our ideas and our wishes with our loved ones so our story can be told in the way we want. But how to begin? And when?
We plan for a wedding, we plan vacations, but we don't do a good job planning for the inevitable. It's never too early to start talking about what is in your head. This talk is for any age and stage of life.
Talking about death is not morbid. Talking about it opens up lines of communication. Sharing what's in your head before you're dead with those that care about you is a lasting gift.
About Barb
Initially, as a trained estates and trusts paralegal, after someone died, I was required to go into people's homes to look for documents and gather information for court inventories. Besides uncovering mountains of scattered and at times incomplete paperwork, I observed family members grappling with decision making during an emotionally charged time. I saw family confusion, conflict, and chaos.
And then, the unthinkable happened to me. In 2006, my brother called. He said "Mom's dead". The days following that call were frenetic. My family was thrown into the mountain of tasks of making urgent decisions and instant arrangements with no map or directions or any clear idea as to what Mom would have wanted us to do. We hadn't had any conversations to guide us. I was living through what I had experienced with others in my professional life.
This personal experience and my paralegal training inspired me to create LastingMatters and author The LastingMatters Organizer, a comprehensive guide to documenting life's most important personal information.
The LastingMatters Organizer was named a "Must Read Book for 2014" by New Hampshire Public Radio and my story was featured on The Conversation Project, a website dedicated to helping people talk about their wishes for end-of-life care. In addition, I have been recognized as an "Architect of Change" on Maria Shriver's website and as a resource for APlaceforMom. LastingMatters is listed as a resource on many websites, including at the National Healthcare Decisions Day website NHDD.Org. LastingMatters was recently highlighted in "Journey's End", a compilation of perspectives of death, dying and the end of life.
I am sensitive to the talents and expertise of financial advisors having come from three generations of them. In addition, I am married to Tom, who is also a Fiduciary. I live with my family and dogs in Rye, N.H. and I enjoy traveling, reading, entertaining and most of all, dancing.
Connect with Barbara Bates Sedoric here…
Local partners
Additional details
This event is free, but pre-registration is required. Tickets become available at 9am the Monday before the event and they sell out very fast. Make sure you are on the newsletter list so you will be notified when tickets are available.
Event is held at The Music Hall LOFT. Ample paid parking is available in the Worth Lot/Whale Lot behind The Loft. Please only use main Congress St entrance. Doors open at 8:30. Light breakfast is served. Talk starts promptly at 9am.
Location
Hosted at The Music Hall Loft
131 Congress St
Portsmouth, NH 03801
When November 17, 2017
8:30am - 10:00am