Awura Abena Simpe
August 17, 8:30am - 10:00am CEST. Hosted at Melkweg
part of a series on Community
About the speaker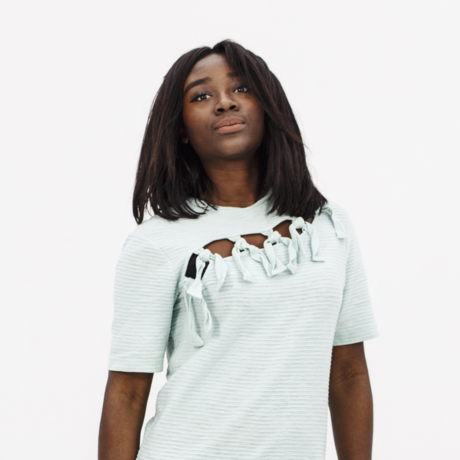 Awura Abena Simpe (1988) is the founder and creative director of The Creative Women Collective.
After years of advising and litigating for creative individuals and companies as a lawyer, Awura took a leap of faith. She started CWC inspired by her closest creative girlfriends, who's courage sparked a fearlessness within herself. In her childhood Awura struggled to combine the academic with the creative, and - out of fear - chose her brain over her heart. The contact with her creative clients didn't satisfy her creative hunger. After 5 years of working in the legal sector, she turned a 180 degrees and jumped into the world of creative entrepreneurship.
Thanks to her legal as well as creative background, Awura is an expert in advising people about the business aspects of creativity. Furthermore Awura is highly qualified in hosting, developing and - together with her team - organizing events with impact.
Local partners
For more than two decades, Aquent has specialized in placing marketing, design, and interactive talent who thrive in Fortune 500 companies. Their recruiters have in-depth knowledge of these disciplines and recruit exceptional talent with cutting-edge skills and industry knowledge.
Melkweg stands for pop culture in the most broad of senses. Each year, hundreds of concerts, club nights, films and music films, theatre performances, expositions and multidisciplinary events together attract almost 474,000 visitors. In the Melkweg, established names can be seen alongside new talent and emerging styles get the chance to reach a broader audience. The diversity of its programming and visitors, together with its different spaces and special location, have for years made the Melkweg a unique place.
Additional details
Breakfast will be served in the upstairs bar and the talk will take place in Melkweg's cinema space.
Location
Hosted at Melkweg
Lijnbaansgracht 234a
Amsterdam, 1017 PH
When August 17, 2018
8:30am - 10:00am