Audience Takes the Stage 2019 NYC
August 9, 8:30am - 10:00am EDT. Hosted at 501 Union
part of a series on Justice
About the speaker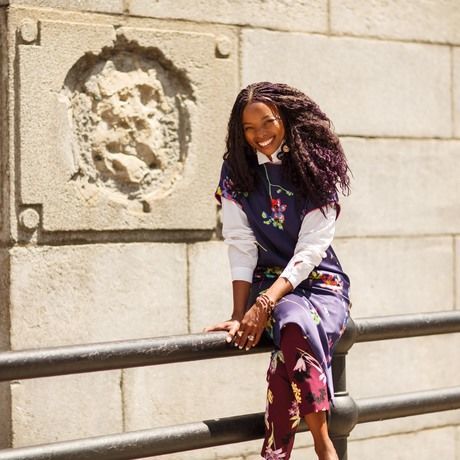 Magogodi oaMphela Makhene is a writer with all kinds of fancy awards, including the world's biggest monkey-gif enthusiast. When she's not monkeying around, she's figuring out how to help ordinary folks like you Jumpstart their Creativity through her babeland startup, KYNDRED Co. Last month, she published a nonfiction essay at Doré on freedom and being black in South Africa vs. the U.S. Her fiction is out now in the current issue of Granta. You can sign up for her weekly newsletter on creativity at wearekyndred.com.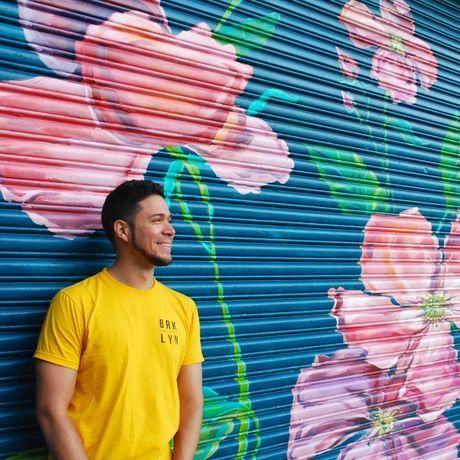 Ariel Coello is an industrial designer with a decade of experience in retail displays, event production, print, and digital design. With his business, Made&Spotted, he works as a design consultant supporting clients across beauty, hospitality, food, and wellness spaces. He seeks to foster creative community in NYC with more in-person experiences, ranging from street art walks, to design workshops, and a variety of other social gatherings.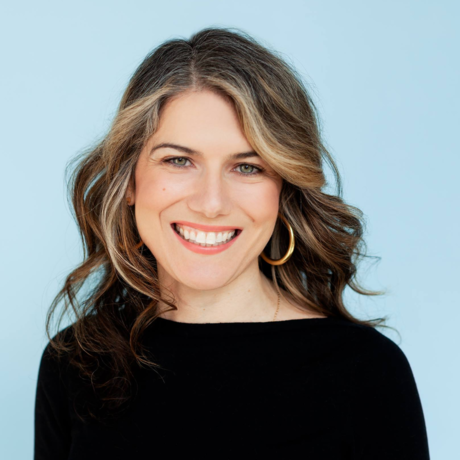 Sally Rumble is a community building specialist, designer, and civil rights activist with a focus on anti-racism. She has worked with Justice League NYC, and mentored at Children of Promise, embracing children of incarcerated parents & empowering them to break the cycle of intergenerational involvement in the criminal justice system. Most recently she partnered with the Obama Foundation after helping to launch and produce the We Love You project, a portrait project challenging the mainstream media's narrative and negative depiction of black men in America –– one portrait at a time. She sings with the Resistance Revival Chorus.
Local partners
Additional details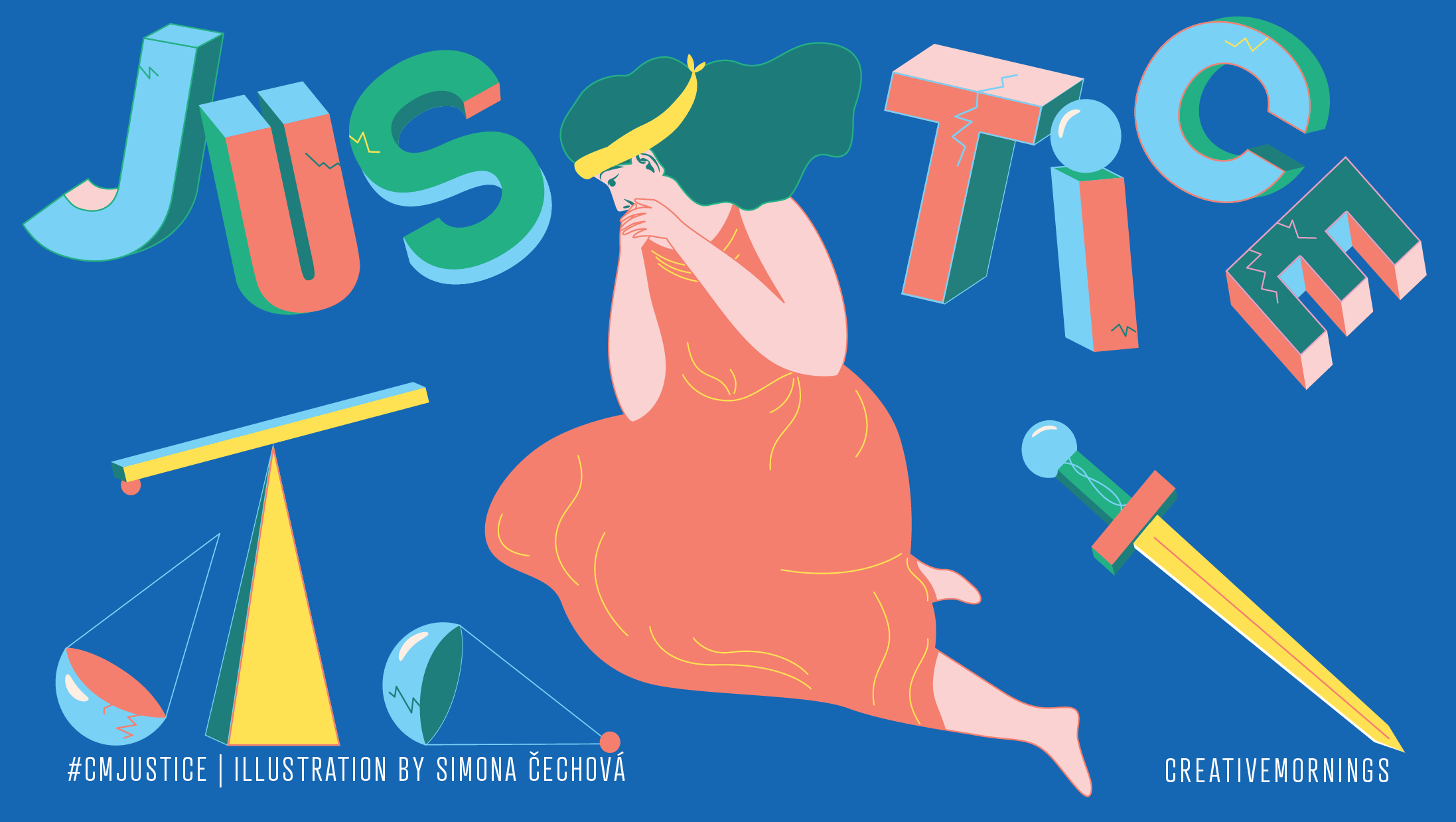 August's theme is Justice
This month, we're exploring the theme of Justice alongside over 200 other chapters. Our Bratislava chapter chose this month's theme of Justice and Simona Cechova illustrated it.
Our volunteer sign interpreter, Canara Price, joins us again this month.
Reserved seats are available for anyone who is Deaf or hard of hearing. Email us to reserve a ticket.
About our interpreter: Canara Price volunteers in the deaf community as an interpreter for civil rights organizations, churches, and several schools and agencies. She is the founder and executive director of People's Theatre, Inc., a non-profit organization exposing under privileged communities to the performing arts. She has produced and/or directed over 40 productions with this company. She is also an award winning producer and director as well as a member of Black Deaf Advocates, the SAG/AFTRA, National Association of Black Journalists, Delta Sigma Theta Sorority, Inc., and the National Council of Negro Women.
The Resistance Revival Chorus is our musical guest this month!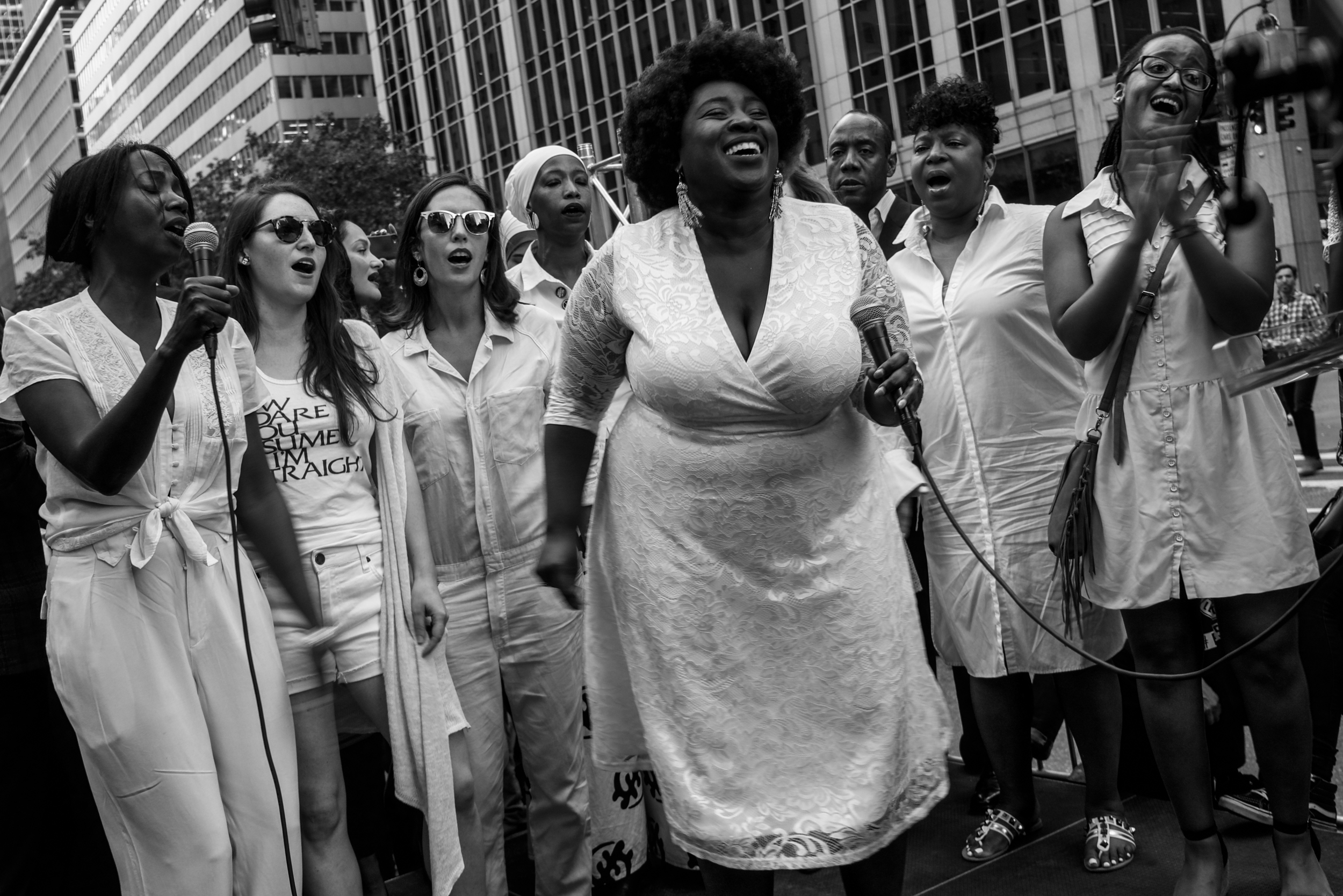 The Resistance Revival Chorus is a collective of more than 60 self-identified women who come together to sing protest songs in the spirit of collective joy + resistance. They honor the long tradition of music and protest songs in civil rights movements by uplifting historical songs as well as creating new ones for our current moment. They are calling for a resistance revival of our spirits, of our commitment to the movement, of our joy and of our power.
Location
Hosted at 501 Union
501 Union Street
Brooklyn, New York United States 11231
When August 9, 2019
8:30am - 10:00am