Comment fait l'homme qui se bat et qui gagne contre le gaspillage alimentaire.
La vidéo est réalisée par Matthias Rollin.
About the speaker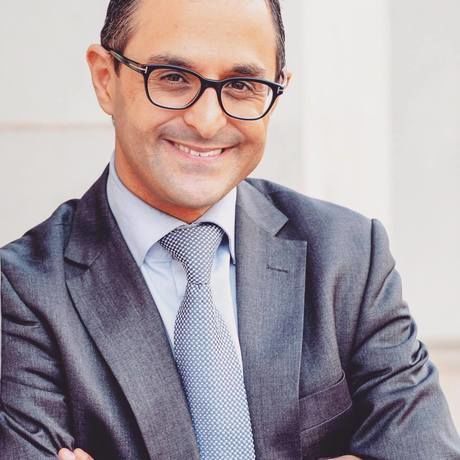 Arash est né en 1979 à Paris de parents iraniens ayant fui la révolution islamique. Il part en Iran quelques mois après sa naissance et y vit jusqu'en 1983. Son père, le réalisateur iranien Kioumars Derambarsh, et son oncle Kambiz Derambarsh, un caricaturiste renommé, vont donner au jeune homme l'amour de la politique et du « combat contre l'injustice ». Une lutte qu'il mène sur plusieurs fronts : en tant qu'élu, conseiller municipal de Courbevoie et éditeur au Cherche-Midi.
Il a également travaillé au Ministère des Affaires étrangères (Direction Asie-Océanie) en 2003-2004, au Ministère de l'intérieur en 2005, en tant que l'assistant parlementaire du Député Michel Hunault (Loire-Atlantique) de 2005 à 2006 et autant que Conseiller National UDF de 2003 à 2007.
« Je suis fier de mon parcours. Maintenant j'ai réussi, mais j'ai connu la faim et je sais qu'il est impossible de travailler ou de se concentrer lorsque notre ventre est vide », confie-t-il. Un constat qui l'amène, en décembre 2014, à récupérer les invendus de la journée dans un supermarché de sa ville, avec l'aide de bénévoles, afin de les redistribuer aux plus démunis. Arash Derambarsh et ses amis répèteront l'opération trois fois par semaine durant deux mois. « Chaque soir, on distribuait l'équivalent de 500 euros de nourriture mais c'est illégal, d'où l'idée de proposer une loi », poursuit l'élu. (extrait de un article paru dans Le Monde http://bit.ly/1JkiwZi)
Favorite quotes from this talk
No quotes yet. Sign in to tag a quote!
77

Lovely Attendees








see everyone