Anna Howard
February 21, 8:30am - 10:00am EST. Hosted at The Music Hall Loft
part of a series on Invest
About the speaker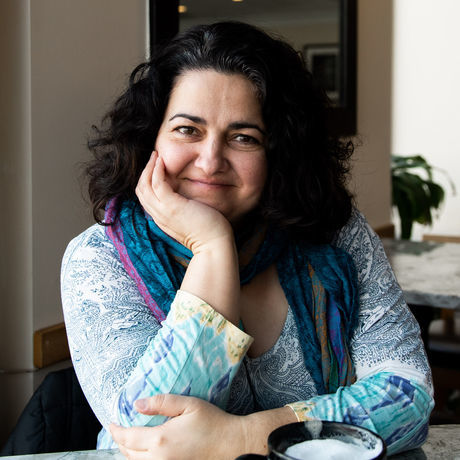 Invest In Humanity: The Room At The End Of The Hall
How a small act of kindness of providing a place for someone to stay grew into a lifetime of work in peace, justice, and investment in humanity—changing one life at a time.
"As a freshly arrived foreign student from Russia at Berkshire Community College in 1992, I stayed with a host family, and that year changed the whole path of my life, presenting opportunities I never dreamed possible. The kindness and quiet influence of my host parents, who were active advocates of peace and social justice, transformed lives (beyond just mine), creating a cycle of generosity and investment that still exists today."
Anna Howard, CPA, CMA, MBA, is a financial professional and educator. During her 20-year career in public accounting and corporate finance, Anna lead employee training in Russia, Germany, Italy, Japan, South Korea, and China. After leaving the corporate world, she worked as a full-time faculty and a director of the graduate accounting program at Nichols College. Currently, she lives in Portsmouth with her family and teaches accounting, leadership and global business courses at Merrimack College, Great Bay Community College and the University of New Hampshire. She is also a Senior Partner of HR ROI, a Portsmouth-based consulting firm. When not at work, Anna's passions are in volunteering, social justice and activism. She volunteers with the Portsmouth Senior Activity Center and was the lead organizer of Women's March 2020 in Portsmouth.
You can connect with Anna here: LinkedIn Twitter Instagram Website
Local partners
Additional details
This event is free, but advance registration is required. Registration opens at 9am on the Monday before the event. Please sign up for our newsletter to be notified when registration is open.
The event is held at The Music Hall Loft. Doors open at 8:30. Coffee will be served 8:30-9am. Talk begins at 9am and event ends at 10am. There is abundant paid parking behind the Music Hall Loft and on surrounding side streets.
CreativeMornings Portsmouth is a platform for individuals to share their own truths/stories as they define it. The viewpoints and opinions expressed by any individual do not represent or reflect larger viewpoints or opinions by the CreativeMornings organization or any local chapter and not should be taken as universal truths or professional advice of any kind.
Location
Hosted at The Music Hall Loft
131 Congress St
Portsmouth, NH United States 03801
When February 21, 2020
8:30am - 10:00am