Black Outside: Angelica Holmes & Ki'Amber Thompson
– Hosted at Your Home or Office
part of a series on Promise
About the speaker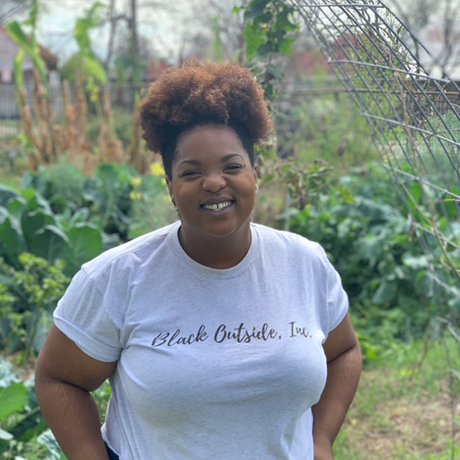 Angelica Holmes is a native of Arkansas, where she graduated from both Little Rock Central High School and Lyon College. She moved to San Antonio to join Teach for America, where she taught middle and high school English for 3 years before switching gears to help launch Black Outside, Inc. She helped resurrect BOI's summer camp for Black girls, Camp Founder Girls, where she is the camp director as well as Executive Director of Black Outside.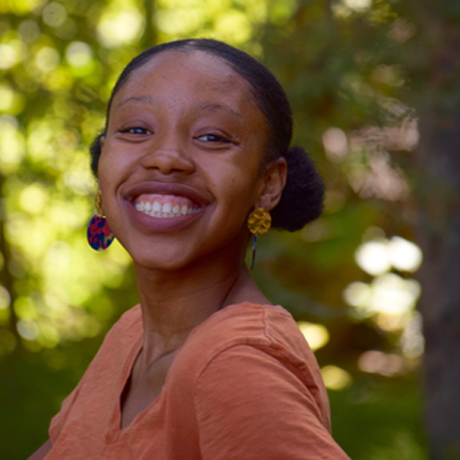 Ki'Amber Thompson is a queer Blaxicana educator, organizer, artist, and entrepreneur from the West Side of San Antonio. Since graduating from Pomona College in 2018 she's done environmental justice work in Flint, Michigan through the Doris Duke Conservation Scholars Program at the University of Michigan and spent a year in Washington, D.C. doing policy, research, and storytelling work with the Ocean Conservancy. Ki'Amber is the Founder and Director of the Charles Roundtree Bloom Project, an outdoor healing justice program for youth of incarcerated parents in San Antonio. She is currently pursuing her Ph.D. at University of California in Santa Cruz and continuing to build out the Bloom Project.
Local partners
In 2011, DreamVoice, LLC was established as an organization dedicated to realizing this collective aspiration, and in 2013 the first DreamWeek summit was presented with 20 partners and 35 events. DreamVoice supports organizations that exist to better the human condition through the promotion of media assets and resource contributions. Funding for DreamWeek is solicited by DreamVoice through sponsorships, donations and sales of branded merchandise. The DreamVoice Team, a collection of community advocates from all walks of life, consists of dedicated writers, entrepreneurs, artists, authors and designers. The singular commitment is to promote an environment in which issues facing our global community are addressed in a civic and civil manner, while empowering those who seek the understanding and education required for peaceful coexistence.
Estate Coffee Company is a small batch, craft coffee roaster and espresso bar in downtown San Antonio, Texas. We believe in sourcing the best coffee and ingredients for our beverages by working with family-owned importers and local food purveyors. We try to promote transparency by having the roasting and brewing methods front and center in our 1,200 square foot space with seating for you to watch and feel involved with the coffee roasting process.
TEKsystems supports interactive, creative and digital initiatives for clients ranging from digital agencies to Fortune 3000 companies by supplying skilled design, development, functional and marketing technology resources and solutions. As TEKsystems, we thrive at the intersection of technology and marketing thru providing resource-based solutions in the Digital, Creative, and Interactive space. Our San Antonio team specializes in providing local solutions with the backing of a national footprint ranging between web/mobile development, design, content strategy, and marketing technologies.
Location
Hosted at Your Home or Office
.
San Antonio, Texas United States 78212
When
–