What if a game could save humanity from itself?
Drew Jones and his geeked-out team of MIT modelers created a simulation game that engaged the Dalai Lama and then spread virally to 74 countries. He traces its roots back to a wild experiment in the 1980s where hundreds of college students carried their trash for a week. He'll show how, in the end, our interdependence will save the day.
About the speaker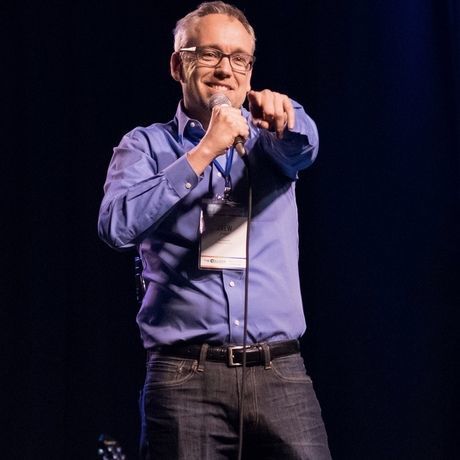 Andrew (Drew) Jones is a Founder and Co-Director of Climate Interactive, named the 2017 "Best U.S. Energy and Environment Think Tank." An expert on international climate and energy issues, his quotes and simulations appear frequently in the New York Times, The Washington Post, and other media.
His team's climate model was instrumental in the historic 2014 US-China bi-lateral climate deal, setting up the 2015 Paris Agreement.
Trained in system dynamics modeling at Dartmouth College and at MIT, Jones teaches Systems Thinking and Sustainability at UNC Chapel Hill's Kenan Flagler Business School. He lectures at MIT and Stanford.
Drew has lived in Asheville for twenty years; his son attends Asheville High and daughter is a freshman at App State.
Favorite quotes from this talk See all
"

It's not going to be easy. But it's going to be worth it. — Andrew Jones
"

I'm going to tell you two stories of games that have helped solve this exact problem. Playful, competitive interventions into the world - games - that help solve complex problems. And then I'm going to ask you to do more than you've ever done to take the actions that will avoid these big problems that we're seeing. Because we can do it. — Andrew Jones
"

After playing the game, 83 percent were more likely to take action on climate. — Andrew Jones
"

People get creative in a game. They play, they experiment, they try new things, they get big, they get bold…And people are seeing, how do they depend on each other. They need each other. They work together to solve this big problem. — Andrew Jones
"

What we're doing is we're using all of our creativity, and all of our bravery and honesty and courage. So I ask you, in your next project, in your next effort, how can you do this? How can you help us see and feel the future? See something distant and far away? — Andrew Jones
162

Lovely Attendees







see everyone