Anastasia Dedyukhina
May 18, 8:30am - 10:00am CEST. Hosted at imaginCafé
part of a series on Commitment
About the speaker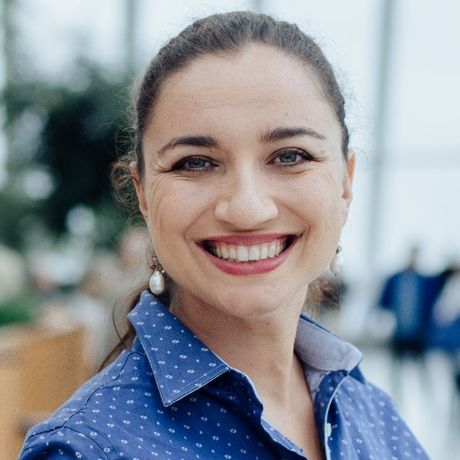 La Dra. Anastasia Dedyukhina es una coach, oradora en TEDx y otros eventos, bloguera en el Huffinton Post y autora de Homo Distractus, así como organizadora del primer festival tech y de arte mindful Focus Inside en Londres.
Se deshizo de su móvil y de su carrera internacional en marketing digital cuando se dio cuenta de lo mucho que dependía de su smartphone. Más adelante creó Consciously Digital, una consultoría que ayuda a la gente y organizaciones a desarrollar una relación más sana con la tecnología.
Sus opiniones aparecen a menudo en la prensa (BBC, The Guardian, Metro, etc.) hablando del equilibrio entre vida y tecnología y la importancia de la tecnología ética.
En CreativeMornings, Anastasia dará una charla interactiva basada en la neurociencia sobre cómo la tecnología cambia nuestro comportamiento y afecta a nuestra salud, pensamientos, toma de decisiones si no la gestionamos correctamente.
Anastasia compartirá consejos prácticos sobre cómo tomar el control de la tecnología e impedir que sea la que dictamine nuestras decisiones y pensamientos.
Aprende a pensar creativamente en la era de las distracciones digitales.
(English)
Dr Anastasia Dedyukhina is a coach, TEDx and public speaker, Huffington Post blogger and author of Homo Distractus, as well as the organizer of the first mindful tech and art festival Focus Inside in London.
She got rid of her smartphone as well as her senior international career in digital marketing, when she realised how dependent she had become on her gadget. She eventually set up Consciously Digital, a consultancy that helps people and organizations develop a healthier relationship with technology.
She is frequently quoted in the press (BBC, The Guardian, Metro etc) talking about tech-life balance and the importance of ethical technology.
At CreativeMornings, Anastasia will share an interactive neuroscience-based talk on how technology changes our behaviour and affects our health, thinking, decision-making and creativity if we don't manage it properly.
Anastasia will share practical tips on how to take charge of technology, and not allow it drive your agenda or thinking.
Learn to think creatively in the age of digital distractions.
CreativeMornings es un evento mensual para toda la comunidad creativa. Cada evento incluye una conferencia de 20 minutos, seguido por una ronda de preguntas de 10 minutos.
Nos reunimos a las 8h30 para desayunar, a las 9h escuchamos la charla del ponente invitado y a las 10h finalizamos para que todo el mundo pueda ir a trabajar.
Nuestras charlas son totalmente gratuitas y en español, el único requisito es pre-registrarse cuando se abra el registro en la web de CreativeMornings Bcn
Recuerda utilizar el hashtag #creativemornings y #cmbcn en Twitter, Instagram o Facebook para ser parte de la conversación.
Local partners
Location
Hosted at imaginCafé
Calle Pelayo 11
Barcelona, Catalunya 08001
When May 18, 2018
8:30am - 10:00am