Anahit Markosian on Biophilia [VIRTUAL]
– Hosted at CMYEREVAN Zoom
part of a series on Biophilia
About the speaker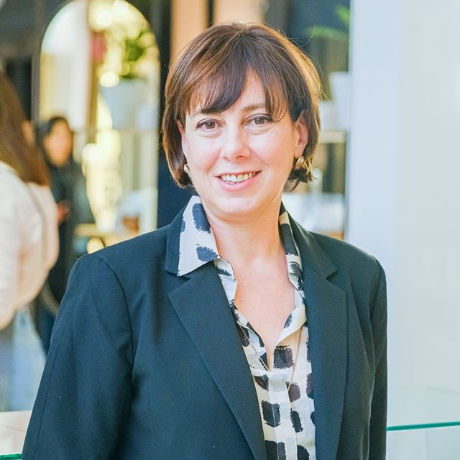 Nairian co-founder Anahit Markosian is an Armenian physicist and researcher who has always had a passion for and fascination with nature. When she was a little girl, she would save up her lunch money to buy botanical postcards that were very rare at that time in Soviet Armenia. Many years later, when Anahit moved to California with her family, she became interested in gardening and the power of medicinal herbs and essential oils.
The idea for Nairian was born when Anahit was driving through the mountains of Armenia on a family road trip. Drawing inspiration from the uninhibited biodiversity of the countryside, the nation's storied tradition of herbalism, and her personal connections to scientific research institutions both in Armenia and Silicon Valley, Anahit decided to risk everything and pursue her dream of synthesizing natural beauty with organic chemistry. Together with her family, Anahit moved back to her homeland and began working with a team of scientists and creatives to establish Nairian's eco-farm, developmental lab, and elegant showrooms.
Today Anahit remains committed to sustainable business and agricultural practices as she guides Nairian's research and development in Armenia. Channeling her expertise as a scientist and certified aromatherapist into every formula, she is constantly seeking new innovations and applications for Nairian's natural ingredients, over 70% of which are grown within a 100 km radius of the eco-farm. Social and environmental responsibility are not only Nairian's ethos but its purpose, that's why Anahit is committed to building relationships with local growers and fostering a sustainable farming culture in Armenia.
As Anahit's vision has become a reality over the years, Nairian has evolved and taken up a mission to become a world leader in creating authentic natural cosmetic products and to drive the global shift towards ethical consumption.
Local partners
Concept Studio is a full-service design agency itching to leave our mark on the digital world! Our work style is defined by our wide range of strategic collaborations as well as the wealth of experience collected by working with clients from all sorts of diverse industries. We are based in Yerevan, Armenia with a satellite office in Berlin, Germany.
Additional details
CreativeMornings Yerevan-ի հանդիպումները շարունակվում են՝ առցանց հարթակում։ Սիրելի հետևորդներ, մենք ուրախ ենք ձեզ տեղեկացնել հաջորդ հանդիպման մասին։ Կտեսնվենք դեկտեմբերի 19-ին, ժամը 10։00-ին։
Գրանցվեք հիմա, իսկ միջոցառմանը միանալու հղումը Ձեր էլ․հասցեով կստանաք դեկտեմբերի 19-ի առավոտյան։
Միացեք մեզ և բացահայտեք նոր մտքեր՝ Ձեզ համար։
We continue CM Yerevan's online meeting. Dear followers, we are happy to inform you about the upcoming event. Let's meet on December 19, at 10:00.
Register now and you will get the link for the event through your mail by the morning of December 19.
Join us and discover new ideas for yourself.
Location
Hosted at CMYEREVAN Zoom
Zoom Online Conference
Yerevan, Armenia
When
–