Amy Swift on "Love"
– Hosted at Gensler - Detroit
part of a series on Love
About the speaker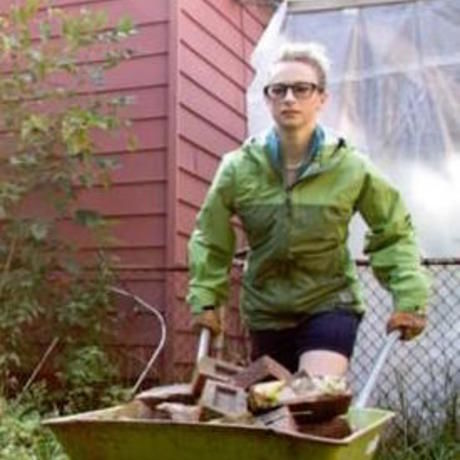 Working under the pseudonym Building Hugger, Amy is an entrepreneur in the construction and preservation trades industry with a focus on scalable methods, finding room for preservation in Detroit's unorthodox real estate markets.
As a Professor of Practice at Lawrence Technological University, her fieldwork informs her developing academic theories, exploring the roles of marketing, materials, temporality, and capital markets in shifting urban landscapes.
Amy studied Architecture at Kent State, holds a BS in Interior Architecture from Lawrence Technological University and a MS in Historic Preservation from Columbia University. She has worked previously in Chicago, New York, and San Francisco.
Local partners
Gensler Chicago's portfolio of high-performance spaces with an eye toward imaginative and engaging experiences serves as a motivation for successfully connecting us all where we live, work, and play. Acknowledging Chicago's unique architectural history, the office is committed to investing in people, research, and technology to expand and push the boundaries of design. Follow them on social @gensler_design
Additional details
"Whether it's love for another person, love for our work, or a simple love like watching the sunrise or going for a walk, it is an emotion that is the lifeblood of our being. It can confuse and hurts us, but equally true, it can lift us up into a place where meaning and fulfillment pulsates like a heart. Love is simple, but naturally as human beings, we make it complex."
This month's talk is with Amy Swift of Building Hugger on "Love" at Gensler's Detroit office downtown! Doors open at 8:30am for snacks, coffee (provided by Gensler) and mingling with Amy kicking the conversation off at 9am.
Gensler's office is located at 150 West Jefferson downtown on the 17th floor. Street parking is available as well as several garages and lots.
Location
Hosted at Gensler - Detroit
150 West Jefferson Suite 1700
Detroit, Michigan United States 48226
When
–