Alice Taylor about UNDERDOG
July 31, 9:30am - 11:00am CEST. Hosted at RADIO bar
part of a series on Underdog
About the speaker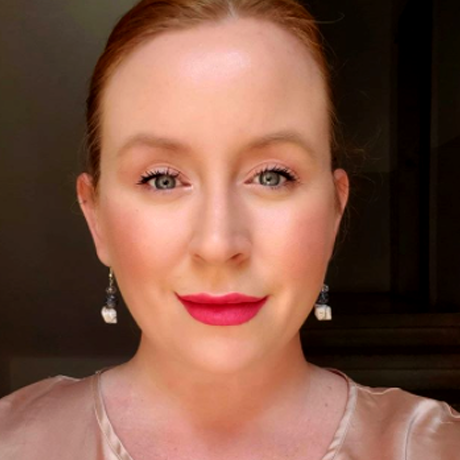 Alice Taylor is a writer and journalist who has been based in Tirana for 2.5 years. She studied law in the UK before working in two large tech law firms in Malta. In 2015 she quit her job to become a writer. She had no savings, less than EUR 100 in her bank account, and only an iPad with a broken screen to write on. In 2017 she found herself in Albania and for the first time in her life, she felt like she belonged. As well as writing and journalism, she engages in public speaking, human rights advocacy, and is the mother to one daughter, a stepson, and three cats.
Local partners
Radio started its journey in 2009 as the lovechild of great drinks, nice music and authentic decor. At Radio we keep alive a part of our Albanian culture and heritage. Visit our space to check out one of a kind memorabilia pieces, including radios, tvs, furniture, posters, typewriters, glass and kitchenware and much more. We strive to provide the best music in town, from local and foreign bands to acclaimed djs. Be part of our get togethers for a night to remember. We use high quality alcohol, seasonal fruits, a great attitude and the right tools, to mix every drink. Trust our awesome bartenders who respect the standards of preparing each drink. If you want to try something new slide right to see our top recommendations.
Additional details
My definition of UNDERDOG is someone that reached the bottom at a point in their life and fought hard to overcome obstacles- whether personal or professional- to reach their full potential. UNDERDOG in the local community is someone that despite the odds being against them, fights to be the best version of themselves that they can be. In an Albanian context this means realising there is a whole world out there, connected by the internet and you do not have to be constrained by your passport or nationality if you work in digital or creative fields. My creative experience of UNDERDOG was having the strength to realise that what I was doing was bringing me down. Instead, I realised my strength was writing, figured out how to make money from it, and then put my soul into transforming from underdog, to topdog. 
Location
Hosted at RADIO bar
Rruga Ismail Qemali, P. 29, Ap. 1
Tirana, Albania 1000
When July 31, 2020
9:30am - 11:00am