Next San Francisco speaker
CREATIVE SPOTLIGHT | LINH-YEN HOANG

Linh-Yen Hoang is a first-generation Vietnamese-American artist and designer. Born in the Midwest and based in San Francisco, she's obsessed with printed materials and analog methods.

Her work is heavily informed by her identity. She encourages conversation and tongue in cheek narratives in her design explorations. Driven by her parents ambition who immigrated during the Fall of Saigon, she chose to take a different route than they envisioned for her and dove deep into the one thing she couldn't get enough of: art.
She's currently working as a designer in advertising as well as balancing her normal 9-5 as a designer for the Cosmos (@jointhecosmos), a space for Asian American women to connect with each other through community-based events centered on wellness and our unique experiences.
Find more about Linh-Yen @linhyen.co / www.linhyenhoang.com

Q&A with Linh-Yen

What does Silence mean to you?
I use the notion of silence as more of a challenge in my work. I think as artists and creators, we use our work to better understand the human experience.
We become more candid when we talk about our emotions and identity in the form of art. It's an open platform to say whatever it is that you want to convey. In my case, it allows me to tell a story that's not often represented. It's about using silence as the fire that ignites our need for more storytelling in spaces that don't hear it.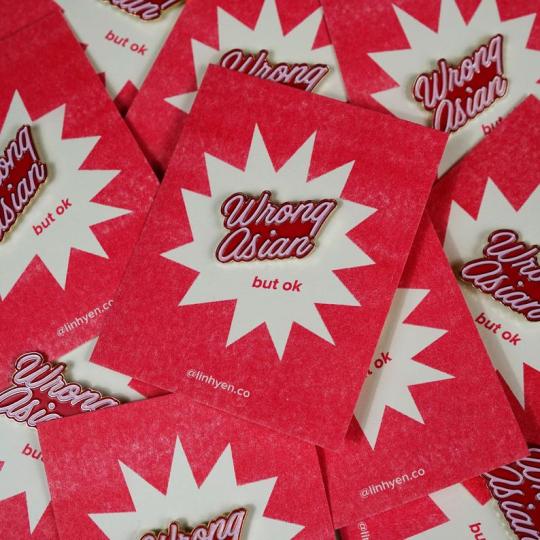 How is this concept reflected on your creative work?

Being a WOC, your identity is much more complex when there's a narrative that is uniquely yours. I work hard to exemplify that experience, as an Asian American, in my art. I love it when people can relate and invite conversations when they see my work too. It means that others no longer have to be silenced, but instead get excited about shared feelings in similar stories.

Would you share a bit more about the CM/SF collaboration and how you came about developing it?

I connected with this month's speaker, Ti Chang, on the topic of her talk. It focused on the belief that whenever we design anything, that it should be created with purpose. Working with intention better informs your art and yourself as an artist. The pen is a universal tool for ideas and brainstorming. Everything that comes to life starts with a quick scribble. And we encourage that approach with all of your creative pursuits.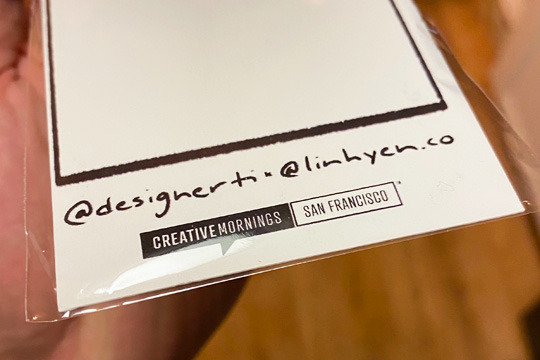 What have you been inspired by lately?

Community. Spaces like the Cosmos has given me that platform as a WOC creative to flourish in my work and connect with like minded individuals. The Bay Area especially has shown me that there's a seat for POC in the creative space. There are tons of galleries and studios open to anybody that's down to learn and create. One of my favorite, and most underrated, events in the city is the Tenderloin First Thursday Art Walk. It's the best night to see rad artwork in a community that's constantly supporting one another.

Any advice for someone in our community who is looking to tap in more traditional techniques or creative pathways?

Talk to your co-workers about something they love doing on the side. Learn a new skill at your local galleries and studios. Follow creatives whose work you admire. Don't be shy and reach out if you think something that somebody has made is cool. Creative people always want to help other creatively driven folx. Whether it's wanting to learn how to use a risograph or land a dream job, the creative community always comes through.
__
CM/SF's Creative Spotlight | Looks to highlight local creatives by collaborating on a fun project centered around the monthly theme. There are tons of local artists, makers, and creators in our city who are doing rad things – we want to spread the world and spark our community with their creativity! Know someone doing dope things? Drop us a line or two over email at sf@creativemornings.com.

more
San Francisco team










Learn more
San Francisco community







see everyone