Next San Diego speaker
Coming soon
← Load previous
Whether it's butter in coffee, bacon on donuts, fashion in the 80's making a return, or the culture of an organization, weirdness reveals that there are no rules or right answers. Weirdness widens the edges of the status quo, and if we allow it, it adds beauty to our lives because it introduces us to a multitude of complexities that we may be ignoring.
This month we're excited to hear from Beck Bamberger! Beck is a creative entrepreneur and founder of BAM Communications, a tech & startup PR firm located in San Diego. Join us this Friday, August 19th at the SD Public Library in East Village at 8:30AM. See our events page for more details & registration. 
Our brand new series of random questions that dig a little deeper into the minds of the people holding the mic.

Our team had the opportunity to sit down with our July speaker, Scott Lewis, recently to discuss the importance of our creative community and the endless opportunities in San Diego. Scott is the CEO + Editor in Chief at Voice of San Diego. 
---
What is your favorite virtue? (Throwback to Proust): Resourcefulness
Favorite vice/guilty pleasure? : I shouldn't say.
What's your favorite song? : Jigsaw Falling Into Place – Radiohead
What's your least favorite song? : Everything by The Offspring.
Who or what inspires you? : Stories of entrepreneurship and podcasts like Radiolab.
What phrase do you find yourself repeating too often? : This stumped me. A colleague suggested I use the word "bananas" too often but I believe I should use it more.
Biggest pet peeve? : Unfounded nostalgia – the idea that everything used to be better during some undefined period. Journalism used to be better, I Make America Great Again, etc.
Favorite writer? : Jonathan Franzen
What does love mean to you? : It's when you ache for something or someone without having decided to.
What's the best piece of advice you've ever received? : Two: 1) "nobody will ever validate you" and 2) "admit as soon as you can that you made a bad decision and work to fix it."
If you could be any superhero, who would you be? (Comic Con shout-out) : I'd want my whole family to be the Incredibles.
Huge thanks to Scott for sitting down with us and being brutally honestly about his music choices! This month we're talking about 'Love'! Make sure to mark your calendars for July 29th at the Central Library in East Village. Follow us on Instagram & Twitter for more event updates. 
---
contributor : Kelly Weaver
photos by: Mike Spear
Last month was all about risk — and the circumstances and perspectives that exist in order for us to take one. This month, we're delving deeper into those circumstances and defining our realities. Reality, on the surface, feels so tangible; so concrete. But (to, perhaps cheaply, use a turn of phrase), in reality, it isn't quite so simple. Our existence is made of several truths, always shifting under our feet.

We'll have more event details as we get closer to our event! Stay tuned.
AIGA San Diego's 21st Annual Y Design Conference
April 1-2, 2016
y-conference.comY21 is AIGA San Diego's premiere two-day design conference. This year features 20 inspiring Thinkshops and hands-on Workshops, 2 fabulous parties and 10 legendary speakers from all over the country! The Y21 speaker lineup includes a diverse sample of top creatives – from the force behind Nike's "Just Do It" campaign to a neuroscientist specializing in how memory perception informs design to a hip hop typographer. You'll also experience intimate lunch sessions with our speakers and local design heroes. The conference theme is "DISTILL / Design with Spirit", reminiscent of coming of age in the Y's 21st year. With a world of information at your fingertips, you are challenged to extract quality from quantity and DISTILL that information into a clear vision. Y21 – you won't get a more spirited and personal view on design anywhere else!Held at the Joan B. Kroc Institute for Peace and Justice on the beautiful campus of the University of San Diego, this conference offers a unique collaboration and mashup of the ever-expanding world of design.

Don't beat yourself up asking "Y" you didn't register! Registration is open and we look forward to see you there!
Follow AIGA SD on Facebook, Twitter and Instagram for all the latest updates @YConferenceSD and @AIGASanDiego.

Adobe CC's Creative Jam!
We're excited to welcome Adobe back to San Diego as they host their secondCreative Jam! in the heart of downtown! Adobe is doing amazing things within different communities and one way they are bringing folks together is through these locally curated events.
We are honored to be partnering up with the folks at Adobe & Creative Cloud to bring these events to our community! This event is guaranteed to be awesome and a great opportunity to meet new friends and collaborators. Check out the event details below!
The evening kicks off with presentations highlighting the work of 4 local photographers. At the same time, in the next room, 15 photographers will be competing in the tournament. These select Photographers are notified of the photo assignment in the morning, they go out and shoot it however they envision it and come in that evening to post process their shots.Once the presentations wrap, tournament participants will take the stage to share their images with you.
As part of the audience, you'll judge each submission and help select the People's Choice winner.We're excited to have Volldrauf providing the live mixing and musical selections for the event. He'll be keeping the #creativejam funky until last call.And a shout out to our caterer A MIHO Experience for bringing all their deliciousness!

Event Details:
Thursday, February 25th
7PM - 9:30PM
319 7th Ave, San Diego, CA

It was about this time last year that we opened the doors of Moniker Warehouse for the first time and welcomed folks to our first ever CreativeMornings San Diego chapter event! 
Here we are, one year later having learned a lot and made many friends throughout the last year. 
We're kicking off 2016 this month and going straight to the real talk, literally. January's #CreativeMornings theme is 'Language'.
Speaker details coming soon!
Venue: San Diego Public Library
Date: January 22, 2016
Time: 8:30AM-10AM
*Inspiration Provided
December will be our last#CreativeMornings event for 2015 and we're wrapping things up with a bang! We're brining in 4 speakers from our audiences to have them share their take on this month's theme with everyone.
There's still time to register! Head over to our site (link in bio) to grab your free ticket for a seat, some coffee and donuts!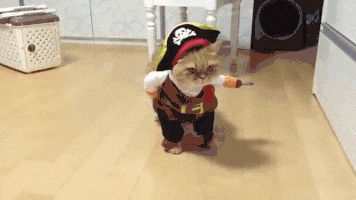 You Guys! Don't forget that this Friday we're hosting a costume contest as part of this month's event and the theme "Shock." Because our event this month is the day before Halloween, we're asking all of you to come out dressed to impress in your best/wittiest costume ideas. We hope you all take advantage of this opportunity to let loose a little and join your fellow creatives in a friendly costume competition! We're giving away an appleWatch to the 1st place winner as well as giftcards and other prizes to runners up. Here's the low-down & contest rules: 1. You must be dressed in a costume. (Thick rimmed glasses, boots, denim jackets, beards and/or other everyday normal attire does not qualify you as "A Hipster.") 2. You must take a photo in the @AmigoBooth by yourself in a way that best showcases your costume. Email yourself the photo (or use the app) and post your contest photo to Instagram and tag #CMSanDiego as well as @CreativeMornings_SD in your caption. (If we don't know it exists, it doesn't.) 3. Now you wait. We'll compile a list of finalists and use an online poll that lets YOU control the votes! The most popular costume wins the watch and the subsequent runner ups will be gifted with glorious giftcards for use as awesome local establishments.
Hello CMSD Family!

Our friends at TEDxSanDiego are hosting their 6th event this Saturday, October 17th. This year the theme is 20/20 Vision, which speaks to our innate desire to see the world around us with a greater sense of clarity. TEDxSanDiego will examine what our world may look like in the year 2020, from a global, regional, and personal perspective. The 12 speakers and 3 performers that will be featured on the main stage will challenge and inspire each of us to ask ourselves "who will I be in the year 20/20?". You can view a complete list of the speakers and their bios, here. In addition to all of the speakers and performers who will take you on a journey of insights and revelations inside Symphony Hall, they have turned B Street into Innovation Alley to showcase twenty of San Diego's most innovative and creative entrepreneurs. EVENT DETAILS:
TEDxSanDiego: 20/20 Vision
October 17, 2015
11:00am-6:15pm
Symphony Hall in Downtown San Diego TEDxSanDiego is offering CreativeMornings San Diego attendees $15 dollars off standard ticket price using the promotional code: CMSD. They're also giving away tickets to 4 lucky, but random, attendees who register using our promotional code.
We hope to see you this Saturday for a day of inspiration at TEDxSanDiego.
– The CMSD Team
What will our world look like in the year 2020, from a global, regional, and personal perspective?
At CreativeMornings San Diego, we're big fans of the East Village neighborhood. This unique and thriving area of Downtown offers a canvas for some of San Diego's most creative initiatives, and we're proud to hold our events at awesome spots like Moniker Warehouse and San Diego's Central Library.

The East Village Association has been a HUGE part of our growth here in San Diego and we have collaborated this year as we launched our event series. They're throwing a kick-ass event - The Un-Gala Awards to celebrate all things East Village. The party is on October 8th from 5pm to 8pm @ Quartyard. Let's hang out! There will be awesome entertainment, live music, a silent auction, and quality food and drink.
Cast your vote for what makes East Village so awesome! Vote and pick up your ticket via the links below:
[Vote Here]  Hurry voting closes on September 25th!  

Want more details about the event? Visit EVA's website or chat with them at our CreativeMornings event on Friday.
- The CMSD Team
more
San Diego team
Learn more
San Diego community






see everyone