Zvi Gross
January 29, 8:30am - 10:00am EST. Hosted at 4th floor, Azrieli Pavilion
part of a series on Language
About the speaker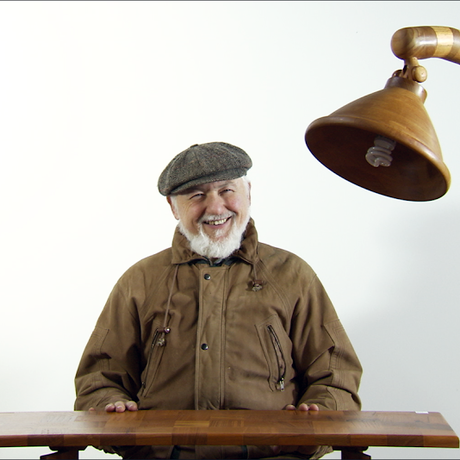 This month we've partnered up with the Carleton School of Industrial Design to bring you a talk focused on the LANGUAGE OF DESIGN. More specifically we're talking evolution of design and how it parallels the evolution of language - influenced by old trade routes, colonialism and popular fashion.
To talk to us about this parallel is Zvi Gross, furniture maker and founder of Mostly Danish Furniture. Born in Hungary, he grew up in Israel and eventually immigrated to Canada. It was when he began his new life in Canada that he discovered his passion for woodworking and Scandinavian furniture design.
What began many years ago as a small operation of buying and selling unique Danish furniture at local auctions, has today become the largest warehouse of original Scandinavian and mid-century modern furniture in North America. Most recently having opened a boutique store-front in Ottawa's trendy arts district of Hintonburg called Mostly Danish Boutique. The boutique provides an ever evolving selection of original pieces by famed Scandinavian designers. The warehouse in Ottawa's South end is where Zvi can be found almost everyday, refinishing and re-upholstering furniture that he has imported from around the world, as well as building his own designs.
Having no formal training in drafting, design or woodworking, Zvi says that the designs for his own unique pieces normally manifest in his head. He stays true to the traditional principles of Danish craftsmanship when building his furniture - organic forms that are to human scale, functionality and simplicity.
Local partners
Rogers TV stations produce more local TV than any broadcaster. In 2012, our stations produced 17,000 hours of informative local programming involving over 25,000 community groups, underlining our commitment to our communities and to the objectives of the Canadian Radio-Television and Telecommunications Commission's policy for community-based media.
For almost 75 years, Wallack's has been committed to supplying creative people with quality products at competitive prices. Wallack's reputation is built on offering a wide selection of brand name artist materials, service by friendly knowledgeable staff, and quick and efficient delivery across Canada.
Additional details
Directions: If you're arriving to Carleton University via Colonel By dr, turn onto University dr, turn onto Library rd, then park in the parking lot. There is a sidewalk leading from the parking lot to Azrieli Pavilion behind the library (ML) that follows library road. There are glass doors on the ground level by the stairs next to Azrieli. If you walk into those doors, there is an elevator on the left. Take it to the fourth floor and you will walk directly into the space.
Check it out on the map!
Location