Zahra Noorbakhsh
– Hosted at Your Cozy Corner
part of a series on Insecure
About the speaker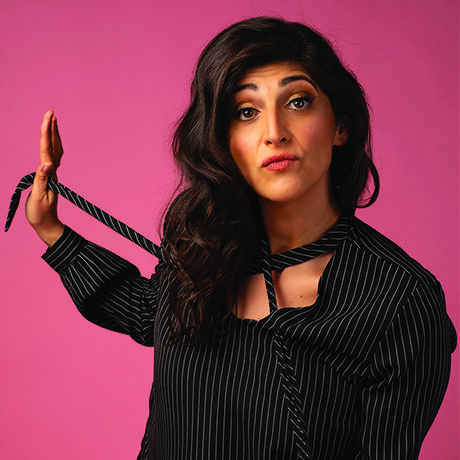 An award-winning comedian and cohost of the podcast, #GoodMuslimBadMuslim. The podcast was listed as a "must listen," by Oprah Magazine and was invited to the Obama Whitehouse to record an episode.
Her writing has been featured in the NY Times and on NPR's Fresh Air with Terry Gross. Her solo performance, "All Atheists are Muslim: A Romantic Comedy" was originally directed by W. Kamau Bell (CNN's United Shades of America) and dubbed a highlight of the Int'l NYC Fringe Theater Festival by the New Yorker.
The Yerba Buena Center for the Arts listed her in their Top 100 People, Movements, and Organizations Changing the Future of Culture in the Nation" and the Pop Culture Collaborative awarded her a Senior Fellowship on comedy for social change.
Her culminating report for the fellowship, entitled, "Funny is Funny: Development Models for Diverse Voices in Comedy" is being hailed as a farm-to-table guide on humor in mass media. Her comedy special, "On Behalf of All Muslims," presented by Golden Thread Productions in association with Brava Theater for Women in the Arts, drew a record breaking audience of 700 people to its theatrical world premiere, in San Francisco.
Photo credit: Kim Newmoney
Local partners
Additional details
This event is Virtual! Zoom link will be emailed to guests the morning of the event. If you haven't already, we recommend downloading the Zoom client for meetings beforehand at zoom.us/download.
Location
Hosted at Your Cozy Corner
Zoom Link
San Francisco, California United States
When
–