Yia Vang
July 20, 8:30am - 10:00am CDT. Hosted at Minneapolis Institute of Art
part of a series on Intention
About the speaker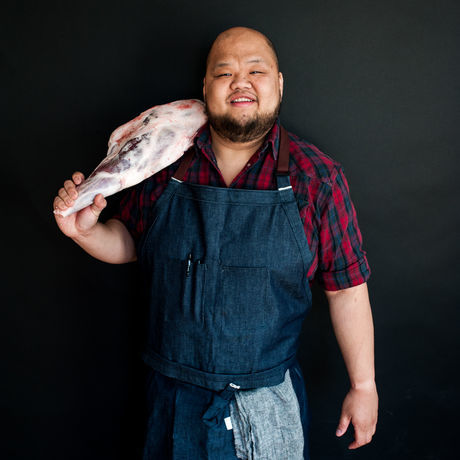 Yia Vang is the proprietor of the pop-up restaurant Union Kitchen. He was born in a refugee camp in Thailand and his father and mother moved their family to the US in 1988.
While working in some of the foremost kitchens of Minneapolis (including Nighthawks, Borough, and Spoon and Stable) he began to find his own voice in showcasing Hmong food. His belief is that Hmong isn't a kind of food but it's a philosophy of food. Hmong food is not defined by its product. It's defined by its process. He believes that the melding of many cultures plays a role in the cultural DNA of the Hmong people.
Local partners
Additional details
What is the event like? CreativeMornings is about community and inspiration. Come for both! Registration will begin at 8:30am, and we'll have coffee and breakfast ready for you. Coffee time is great for meeting the other CreativeMornings attendees. The talk will start at 9 followed by Q&A. We like giving high-fives.
This Month's Theme: Intention This month's theme is Intention, chosen by CreativeMornings/Nashville and illustrated by Nik Daum.
Parking? There's paid parking in an attached ramp or free parking on the street. Make sure to read the signs as some parking is only 2 hrs and only applies during rush hour.
Questions? Please let us know if you have other questions about the event: minneapolis [at] creativemornings.com
Location