Xzela
– Hosted at Urban Artifact
part of a series on Serendipity
About the speaker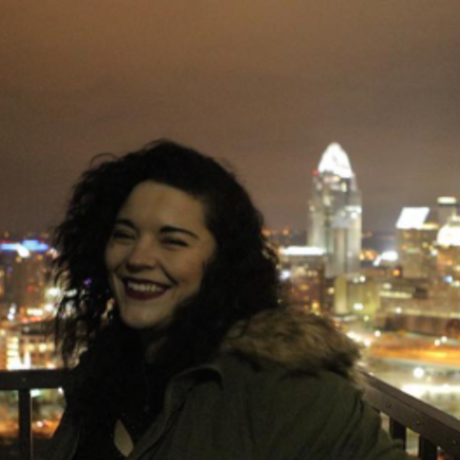 Xzela is a musician residing in Cincinnati who grew up in the small town of Bethel, Ohio, with a population of less than 3,000. Starting off as a strictly acoustic performer, the solo songstress strayed from the six-string and began to submerge herself into the world of hip-hop and R&B.
In October of 2016 she released her debut project, Monster, a 7-track mixtape that spans several different genres. The aforementioned project effortlessly blends acoustic singer-songwriter tones with hip-hop and R&B.
Xzela has kept a steady pace of show-playing since the release of Monster, performing in many venues and bars in Ohio and Kentucky. Among these are Urban Artifact, Southgate House Revival, The Thompson House, MOTR Pub, and more.
In January of 2017 Xzela released celestialove, a 10-track collaboration with Cincinnati based emcee Devin Burgess, who is also responsible for recording, mixing, and mastering. The album explores the cycles of love in a relationship between two introverted people, from the sweet beginning to the bitter end. It has received favorable reviews from many blog sites and publishers, including CityBeat Cincinnati.
Following the release of Paint on the singer's twenty-second birthday (April 1, 2017) Xzela will be playing fewer shows in pursuit of refreshing her guitar skills as well as learning the bass and immersing herself in the study of music theory.
Local partners
People's Liberty is a philanthropic lab that brings together civic-minded talent to address challenges and uncover opportunities to accelerate the positive transformation of Greater Cincinnati. People's Liberty invests directly in individuals through funding and mentorship, creating a new, replicable model for grantmakers in other cities.
Location
Hosted at Urban Artifact
1660 Blue Rock Street
Cincinnati, Ohio United States 45223
When
–