Wil Aballe
April 7, 8:30am - 10:00am PDT. Hosted at SFU Woodward's — Goldcorp Centre for the Arts
part of a series on Beyond
About the speaker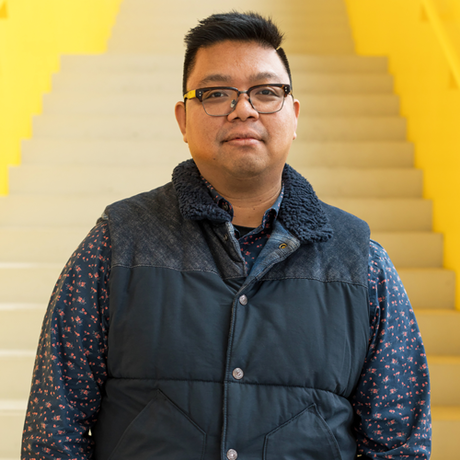 NOTE: THE EVENT IS NOT SOLD OUT, but due to popular demand, everyone is asked to join the waitlist starting Fri, Mar 24 from which tickets will be issued via a lottery system. Don't panic if you don't get a ticket, priority is given to those who gets stuck on the waitlist two or more months in row.
Since January 2013, dealer Wil Aballe has exhibited a series of monthly shows in his gallery called Wil Aballe Art Projects | WAAP. It has been since recognized as a great example of removing the barriers between art and everyday life.
Since its first exhibition with 2013 RBC finalist Sean Weisgerber, WAAP has put on exhibitions subverting the large, public and heroic modes of art presentation, and has published affordable art editions by artists as varied as Marina Roy, Babak Golkar, Aurel Schmidt, Scott Massey, Jeff Ladouceur and Evann Siebens. Showcasing painting and photography but also lesser explored video and performance, WAAP was named by Blouin ArtInfo magazine last year as one of the top emerging commercial galleries in Canada. During Art Toronto 2013, Wil participated in a panel discussion entitled "The Next Generation in Canadian Art".
How do you define creativity and apply it in your life and career? Creativity is the act of actualizing your ideas through a process that resonates with you so that the outcome is satisfying and aligned with your vision.
Where do you find your best creative inspiration or energy? Practically everything that I do creatively as a curator or gallerist stems from the creative collaboration and sharing/fleshing out of ideas with my artists, the research that is built around the ideas, and the discussions around the various directions and possibilities the ideas can go.
What's one piece of creative advice or a tip you wish you'd known as a young person? Don't be intimidated by the blank canvas and don't worry about what is considered art or what people will say. It's much more important to just do it. The act of making art is often what can make for great art, that the cumulative effect of a practice over time is the thing, and not just any single specific work.
Who (living or dead) would you most enjoy hearing speak at CreativeMornings? Gertrude Stein. I'm not sure why, but she was an innovator. She was a genius, and she lived and breathed art and I would have loved to have gotten a glimpse inside her brain.
What's your one guilty creative indulgence? I love figuring out why and how musicals get made. I find them incredibly satisfying and perfect as an art form, but it's very strange to watch people sing and dance up on stage – so I spend a lot of time analyzing the intention behind gestures within finely crafted musicals that I love.
When you get stuck creatively, what is the first thing you do to get unstuck? I read poetry. A lot of the time it's Gertrude Stein's. Her looping, loosely associative approach to language loosens up by brain and allows it to open up to new ideas.
Local partners
Additional details
*NOTE: THE EVENT IS NOT SOLD OUT, but due to high demand, we use our waitlist system and a lottery system with registration starting Wed, Mar 24 at 11am. *
Due to popularity causing tickets to sell out too quickly, we use our waitlist as a registration system (please register only once) from which we randomly award tickets using a lottery system. We find this approach to be the most fair and equitable and appreciate you playing along. Lucky ticket winners will be informed by email.
Don't panic if you don't get a ticket this month, priority is given to those who gets stuck on the waitlist two or more months in row.
If you get a ticket but cannot attend, please release your ticket ASAP so someone on the waitlist can join us. Remaining applicants will remain on the waitlist and informed if tickets get released and offered access to FieldTrips when available.
Anyone who hasn't checked in by 8:45am on morning of the event forfeits their ticket, so come early and have a coffee and breakfast with us!
Organizer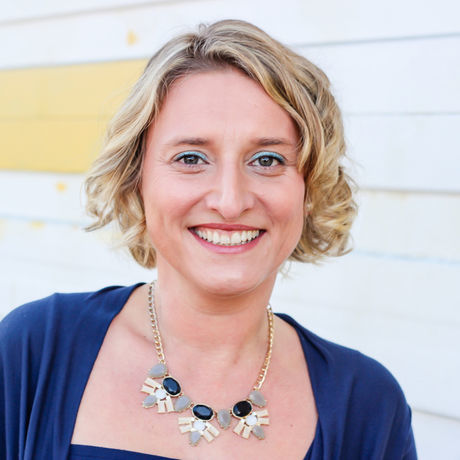 Annika Reinhardt
Location