Healium discusses VR's role in the treatment of anxiety and depression
About the speaker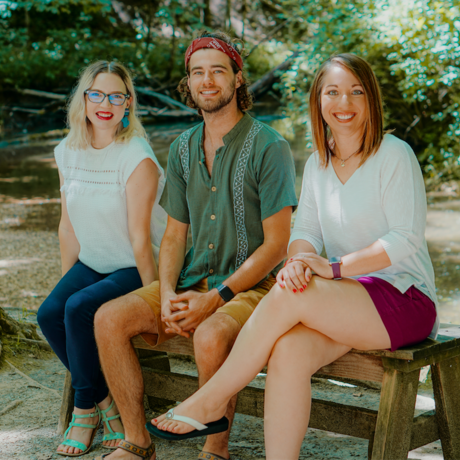 Wendy Moore is a technologist working at the intersection of health care, spatial computing and bioinformatics. As COO of Healium, she leads Global Business Development and Revenue Strategy. Wendy's experience in operations, change management and finance has provided her with the opportunity to work with companies and leaders in all industries, from multinational companies to early-stage startups, coming from a $4B SaaS company and award-winning entrepreneurial ecosystem builders.
Healium is the world's first stress management solution using immersive media storytelling powered by consumer wearables. In all areas and across all industries, stress is a contributing factor to decreased performance, employee retention and overall happiness. Healium stress management solutions are used all around the world in areas of acute, situational, workplace or confined stress.
A clinically-validated intervention shown to reduce stress in as little as four minutes, Healium's impact has been documented in three peer-reviewed journals – Frontiers in Psychology, Journal of Neuroregulation (ISNR), and the Scholarly Journal of Psychology and Behavioral Sciences. This award-winning content has been nominated for a Webby, won Best Meditation App by VR Fitness and an Edison Award for Health & Wellness Tech, and has been featured at film festivals around the world including at Cannes, SXSW, and Sundance. Healium has also been featured on The Today Show, The Washington Post, CBS Evening News, DIY Network, The Huffington Post, National Geographic and the Discovery Channel, among others.
Bethany Schoengarth leads the marketing strategy for the world's first immersive media channel powered by wearables. Bethany is a mental wellness advocate in a world where burnout has become the norm. With a wide variety of skills, including digital marketing, dog-petting, and being dangerously adequate at Photoshop, Bethany brings her creative touch to everything she produces. Currently, Bethany is working on telling the stories of Healium users who are self-managing their stress through virtual and augmented reality.
Kyle Perry is a storyteller bringing his audience to scenic locations all over the world. Since winning his first digital camera in 4th grade, Kyle has become obsessed with capturing light and sound in new ways. Seeking the forefront of cinematography, he began work at StoryUP in 2016 creating VR documentaries that have been viewed around the globe. He even took his talents off-world when working for NASA JSC briefly. Now he develops experiences for Healium to equip earthlings with a space age stress management tool.
Favorite quotes from this talk
No quotes yet. Sign in to tag a quote!
Hosted by Zoom Virtual Meeting
Date July 31, 2020
40

Lovely Attendees







see everyone