קריאייטיב מורנינגס - בערב! WE ARE BACK
September 3, 7:00pm - 9:00pm IDT. Hosted at The Hansen House - Center for Design, Media & Technology
part of a series on Stress
About the speaker
ליאורה לבהר יהלום** היא ירושלמית ואומנית רב תחומית**. בעשור האחרון מתמקדת לרוב בציור אינטואיטיבי, בעיקר בסין, שם היא מציגה תערוכות ומנחה סדנאות למכביר.
ליאורה מאמינה שציור אינטואיטיבי מיועד לכולם, ככלי המאפשר דיאלוג עצמי עמוק. מרבית התהליך נעשה בעיניים עצומות, כדי למנוע הסחות דעת ושיפוטיות מעכבות. במהלך הסדנה לומדים לשאול שאלות, להתחבר לתת מודע, כאשר הציור והכתיבה נעשים ללא פילטרים וללא ביקורת.
—————–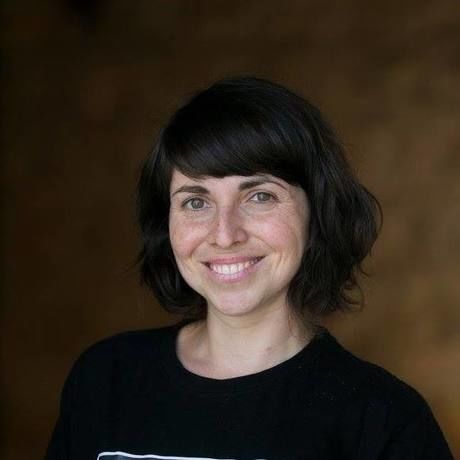 אביטל בלס היא ירושלמית, קונדיטורית, מנהלת פרויקטים ומדריכת פילאטיס. כשהמחשבות מתרוצצות, כשהלחץ מתגבר, ובטח ועוד יותר בתקופות כאלו של שינויים, של אי-יציבות פרטית וכללית הפילאטיס והחיבור לגוף נותן נשימה. עבור אביטל התנועה היא החזרה אל הקרקע והפילאטיס מחזיר את הגוף ואל האדמה.
באירוע אביטל תזמין אותנו לעצור לרגע, להוריד טיפה את הווליום של המחשבות ולמצוא יחד טכניקות שקט, גמישות, נחת ויציבות בכלי שיש לכולנו - הגוף.
Additional details
חוזרים לעניינים!
גם אם הקורונה עדיין כאן -אנחנו מסתגלים לשינויים ועושים קאמבק דווקא בערב** ירושלמי יצירתי בהתאם לכל ההנחיות** 🌟
נושא החודש שלנו הוא STRESS, ובזמן שהכל מסביב יכול להלחיץ אנחנו מזמינים אתכם לאירוע שייתן לכם הפוגה וינקה קצת את רעשי הרקע לשם שינוי🧘🏽‍♂️
האורחות המיוחדות שלנו שיעזרו לנו להיפטר מכל הסטרס:
ליאורה לב הר-יהלום במפגש hands on על יצירה אינטואטיבית בציור ובכתיבה אביטל בלס תחבר אותנו לקרקע באמצעות הגוף בסדנת פילאטיס
האירוע יתקיים על פי כללי התו הסגול
האירוע מוגבל ל-40 אנשים ב-2 קפסולות, בהרשמה מראש
האירוע יועבר בלייב בזום ובעמוד הפייסבוק שלנו
תודה לשותפים שלנו בקיום האירוע: בית הנסן, רשות הצעירים בעיריית ירושלים, יקב בת שלמה וPICO ❤️ ——— We are back! Even if the Corona is still here - Creative Mornings will not succumb to the virus. We have adapted to the changes and are making a comeback with a creative Jerusalem evening in accordance with all the restrictions! 🌟
Our theme of the month is STRESS . While everything around can be stressful at times, we invite you to an event that will give you a break and clear some background noise for the purpose of change 🧘🏽‍♂️
Our special guests who will help us get rid of all stress: Liora Lev Har-Yahalom will run a hands-on meeting on intuitive creation in painting and writing. Avital Blass will connect us to the ground through the body in a Pilates workshop.
The event will take place according to all the current regulations: 🛡️ The event is limited to 40 people in 2 capsules, make sure to pre-register here. 🛡️ The event will be broadcast live on Zoom and on our Facebook page. Link will be updated later
Special Thank you to our partners in holding the event: Beit Hansen, the Jerusalem Municipality Youth Authority, Bat Shlomo Winery and PICO ❤️
Location