Wasted Rita (Rita Gomes)
– Hosted at Kempinski Palace Portorož
part of a series on Game
About the speaker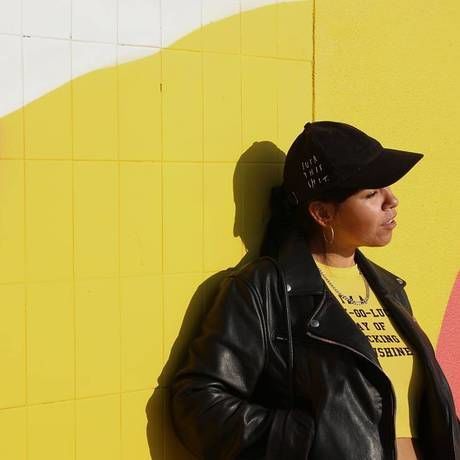 Wasted Rita (1988) je portugalska umetnica in ilustratorka, ki od leta 2011 številne sledilce navdušuje z blogom »Rita Bored«. Samorastniška rojena »agentka provocateur« rada razmišlja, piše, riše in izliva dragulje sarkastičnih modrosti, ki odražajo njeno nekonvencionalno vzgojo v katoliški šoli ob zvokih Black Flag.
Njena poezija, ki jo poganjajo angst in kritična opažanja življenja in človeškega vedenja, je našla pot v različne revije, knjige, razstave in umetniške komisije v vedno večih državah širom sveta.
Additional details
Kreativna jutra so projekt širjenja dobrih idej pro bono, ki se je začel pred leti v New Yorku in se razširil v 183 mest po vsem svetu. Tudi v Ljubljano. Ljudje, željni novih spoznanj in zanimivih izkušenj, se srečajo ob zajtrku in prisluhnejo zgodbi. Osebni izkušnji. Nori ideji najbolj uspešnih ljudi. Posebna izvedba kreativnih juter bo tokrat na SOF-u. V petek se zjutraj zbujamo ob kavi in rogljičkih kot običajno, a z bistveno razliko. Jutra z razgledom na morje so najlepša jutra!
In kdo bo gost posebnega marčevskega kreativnega jutra?
Tokrat se nam bo na odru pridlužila Wasted Rita (Rita Gomes). Umetnica, illustratorka in avtorica legendarnih sarkastičnih izjav kot so: "be bold or italic, never regular ", "happy as sad can be", "wake up and smell the routine", bo z nami delila edinstven vpogled v njen svet in njeno ustvarjanje. Njena kritična opažanja in modrosti bodo tako poskrbela za dobršno mero jutranjih čustvenih provokacij.
Se vidimo na obali!
sof.si/program/creative-mornings-i-suck/
PS tvitamo na @ljubljana_CM in z #CMLJ #sof2018 #creativemornings
Location