[Virtual Event] Suzie Millar
May 29, 8:30am - 10:00am BST. Hosted at Virtual
part of a series on Nature
About the speaker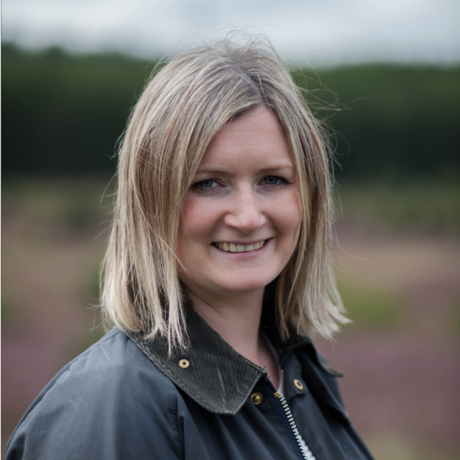 Organised Chaos
Suzie Millar is an owner/founder of The Scottish Bee Company, a purpose-driven business with the aim of increasing bee-numbers and pollination across the UK. They sell 100% pure honey with a strong quality and provenance message and 10p from every unit sold is donated to their sister charity, Repollinate. Repolliante aims to 're-pollinate' people's lives and the environment through education programmes and turning concrete jungles into beautiful wildflower spaces. Prior to starting the Scottish Bee Company, Suzie was a chiropractor and before that she graduated as a lawyer.
In this Talk Suzie will have a look at the ways in which the organised chaos of nature is reflected in her and her business and will share her ups and downs/ebbs and flows of the past few years.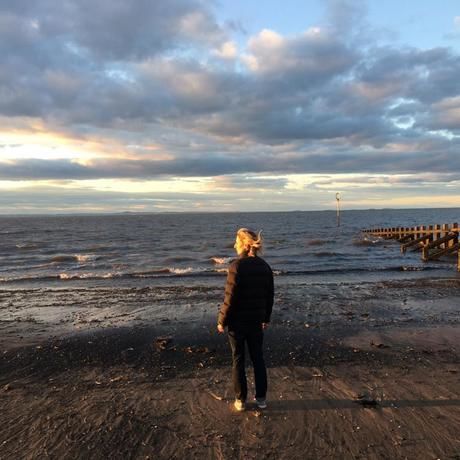 Following the main talk we are delighted to to offer our attendees an exclusive travel writing workshop taster!
Travel Writing In Lockdown: Bring Bright New Eyes To Your Doorstep.
"The only real voyage of discovery consists not in seeking new landscapes, but in having new eyes." Marcel Proust.
A travel writing workshop in lockdown? It might sound like an impossibility - but what if you could strip the veil of familiarity from your own backyard and learn to describe it with the freshness of a visitor from a foreign land?
Join award-winning travel writer Nick Thorpe and national newspaper journalist Jean West for a quirky CreativeMornings/Edinburgh taster of their travel writing in lockdown workshop. Distilling tricks and tools honed during years of global reporting they will show you how to unearth real gems on your doorstep. By paying attention to the senses, asking the right questions and researching our own locale before and during allocated walks we can all reveal something wonderful in close proximity. As writers, artists, filmmakers and photographers, or simple observers of life, there is always more to see. Reanimating familiar landscapes in locked down neighbourhoods can dial us into untold creativity and poetry whether you write as hack (Jean) or a hippy (Nick).
So, bring a paper and pen and a photo of something interesting you captured on your daily walk and let's together chronicle our experiences and make a virtue of lockdown walks for posterity or publication.
Sign up to Jean and Nick full workshop on June 25 through the link below or keep an eye out for dates of future events on FaceBook. https://www.eventbrite.co.uk/e/online-class-travel-writing-in-lockdown-bring-new-eyes-to-your-doorstep-tickets-105937319374 And here is Nick blogging on the subject: http://www.nickthorpe.co.uk/travel-writing-new-eyes/
Additional details
Hey CmFam - We are going virtual again this month!
We're going to be broadcasting live via Zoom this month starting at 8:30am.
Similar to the in-person gatherings, this is a ticketed event so make sure to sign up to avoid disappointment and don't be late as we will be "locking" the zoom room before the talks starts so as to keep the event secure. For the best possible experience, attendees will be muted and we expect video cameras to be on so we can see your beautiful smiles ✨
YOU WILL BE SENT THE ZOOM LINK THE EVENING BEFORE VIA THE EMAIL YOU CREATED YOUR CREATIVEMORNINGS ACCOUNT WITH
If you have not yet, please download and install Zoom now to the device of your choice. Don't worry, Zoom accounts are free.
So grab the best seat in the house, your beverage of choice and we'll see you online!
Zoom Etiquette 👩‍💻to keep our event secure a secret zoom link and password will be emailed to you the evening before the event ⚠️Please do not share this link on social media - zoombombing is real 💁‍♂️it's a networking event so please have your video on - or worse case a real photo of your face - blank screens will be regarded as suspicious and be removed from the event ⏰don't be late, we will lock the zoom room 10 minutes after the start at 8:30am
Thanks for understanding, we've got an epic event planned for you but security online first!
Location
Hosted at Virtual
Online
Edinburgh, Scotland United Kingdom EH530AH
When May 29, 2020
8:30am - 10:00am