Veronica Mike Solheim on Commitment
May 25, 7:30am - 9:00am CEST. Hosted at 657 Oslo
part of a series on Commitment
About the speaker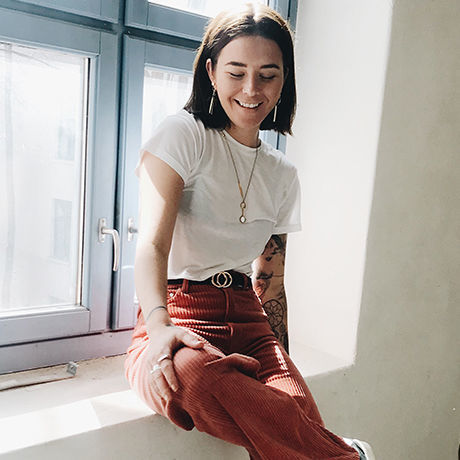 "Having reached most of my career goals by the age of 25, I can say with certainty that commitment beats talent any day! It's the foundation, the driving force that keeps you going no matter what."
Veronica Mike Solheim is the Creative Director and Editor-in-Chief of A New Type of Imprint - a magazine curating creative culture and design. The magazine focuses on creativity all around Scandinavia, telling the great stories you find in the creative communities combined with brilliant design.
Veronica will talk around her experience with commitment: what it is, whether we can decide what we want to be committed to, and the role of commitment when trying to reach an important goal. This has been essential through her career and her work.
Local partners
657 Oslo is a coworkingspace that offers a place for freelancers , entrepreneurs and businesses within the creative industries and communication industry to work. We have about 200 people spread over 86 companies at 7 floors in Fredensborgveien 24 D. Right in the middle of Oslo City centre.
Additional details
We are excited to have Veronica Mike Solheim speak at our May event about Commitment! Doors Open at 7:30, Warm-up starts promptly at 8:00.
Details of this month's event:
Speaker: Veronica Mike Solheim
Warm-up: Gunn Haglund from Oslo Yoga
Venue: 657
Breakfast: Sponsored by Making Waves
Location
Hosted at 657 Oslo
Fredensborgveien 24D
Oslo, 0177
When May 25, 2018
7:30am - 9:00am