Verena Meis
February 16, 8:30am - 10:00am CET. Hosted at Wacom Europe GmbH
part of a series on Curiosity
About the speaker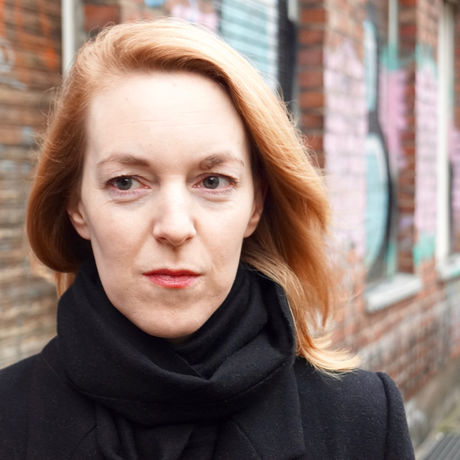 NeugierTier*
Neugier setzt Körper in Bewegung. Der Neugier voraus geht das Staunen. Immer anwesend ist die mögliche Gefahr. "Jeder sagt, nur keine schlafenden Hunde wecken", singen Kosmonautentraum in ihrem Song Neugier von 1982. Mein Geburtsjahr. Ich bin neugierig auf die Neugier und die Quallen.
*Neugiertier, ein Begriff des österreichischen Zoologen Konrad Lorenz.
Dr. Verena Meis, 1982 in Mönchengladbach geboren, lebt und arbeitet in Düsseldorf. Sie ist Literatur- und Theaterwissenschaftlerin und als wissenschaftliche Mitarbeiterin am Institut für Germanistik der Heinrich-Heine-Universität Düsseldorf tätig. Ihre Forschungsschwerpunkte sind Gegenwartsliteratur und -theater, Performance, Popkultur und Mensch-Tier-Relationen. Als Mitbegründerin des Qualleninstituts erforscht sie das diaphane Wesen als Denk- und Bewegungsfigur. Sie ist zudem Mitglied im Beirat Tanz Theater der Landeshauptstadt Düsseldorf und wird ab April 2018 den jungen Freundeskreis des Düsseldorfer Schauspielhauses leiten.
Local partners
Wacom's vision is to bring people and technology closer together. We provide interactive pen displays, pen tablets, and styluses to equip and inspire everyone to make the world a more creative place. The advanced technology of Wacom's intuitive input devices has been used to create some of the most exciting digital art, films, special effects, fashion and designs around the world.
Additional details
Achtung: Wegen Rosenmontag startet die Akkreditierung ausnahmsweise erst Dienstag, 13.02.2018 ab 11 Uhr.
Anmelden, Wecker stellen und dann auch noch den dritten Geburtstag von CreativeMornings Düsseldorf mit uns feiern! Wir freuen uns und pusten schon mal ein paar Ballons auf.
Location
Hosted at Wacom Europe GmbH
Völklinger Str. 1; alternativ: Lippestr. 21
Düsseldorf, 40219
When February 16, 2018
8:30am - 10:00am