Vanina Kondova
February 23, 8:30am - 10:00am EET. Hosted at Generator
part of a series on Curiosity
About the speaker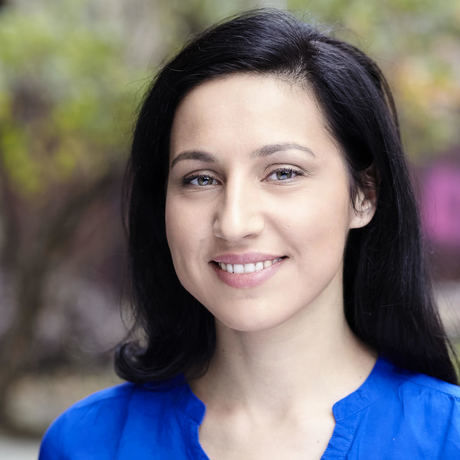 Любопитството е движеща сила, както в личния, така и в професионалния път на Ванина. От момента, в който решава че иска да бъде актриса, през заминаването й за Ню Йорк, където черпи вдъхновение и от положителните страни и от трудностите, до момента, в който решава сама с помощ от приятели, да направи филма, в който иска да играе.
Ванина споделя, че най-голямата й мотивация и енергия идват именно от желанието й да учи непрекъснато и да разбере какво е да си някой друг, в друго време, място, ситуация. За себе си казва, че не може да си представи по-подходяща тема от Curiosity като мото на всичко, което прави.
Ванина Кондова завършва НАТФИЗ "Кр. Сарафов" в класа на проф. Димитрина Гюрова с награда за най-добра актриса, след което става първият актьор от България, специализирал създадената от Дейвид Мамет и Уилям Мейси Техника на Практичната Естетика в Ню Йорк. Получава правото да работи в САЩ със статут "изключителни възможности в сферата на изкуството и науката". Сценарист и продуцент е на Lost & Found, NY - the web series - онлайн сериал за живота на актьорите в Ню Йорк, който печели награда за най-добър епизод на Евразия Филм Фестивал в Москва, полу-финалист е на Сине Фест в Лос Анджелис, получава номинация за най-добра женска роля на фестивала TMFF в Глазгоу, и е в официалната селекция на Сефалу в Палермо, Ларго Филм Фестивал в Швейцария и Рома Синема в Рим. В България, Ванина ежегодно провежда уъркшоп с актьорски техники от Ню Йорк, наречен "Кастингът и Градът".
Local partners
Acer is a leading producer of innovative computer technologies which aim to improve the quality of life and workplace productivity. In Bulgaria Acer is a market leader for monitors and projectors, and is spreading the most popular brand for gaming technology – Predator. The latest additions to Acer's portfolio - notebooks and ultrabooks – further emphasize the company's attitude towards high design standards and portability.
Acer encourages creative thinking and curiousity towards the world that surrounds us, and supports innovations and people's thirst for development. The company also participates in various educational, technological, sports, musical and creative projects.
SiteGround is an international IT company, specialising in web hosting solutions for websites of all sizes. Founded in 2004 in Bulgaria, they have a rapidly growing customer base from all over the world. Today they offer local services in Spanish and Italian, and power over 1 000 000 domains in 5 data centres on 3 continents. Their team is constantly growing in numbers and locations, currently comprising of more than 500 people in 6 offices in Bulgaria and Spain or remotely in over 13 countries.
SiteGround's core philosophy is craftsmanship and building innovative, and creative solutions. By supporting CreativeMornings chapters in Spain, Italy and Bulgaria, they want to nurture and further contribute to the development of the creative community on a local level.
Location
Hosted at Generator
bulevard "Cherni vrah" 47, 1407 Promishlena zona Hladilnika
Sofia, 1407
When February 23, 2018
8:30am - 10:00am