Tricia Heuring
December 15, 8:30am - 10:00am CST. Hosted at Mixed Blood Theatre
part of a series on Context
About the speaker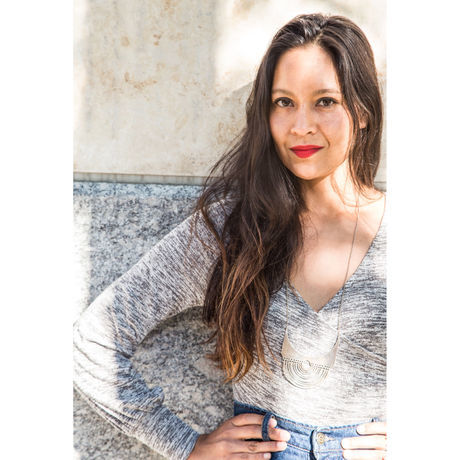 Tricia Heuring is a curator, arts organizer, and educator living in Minneapolis. A mixed-race, multi-cultural American, she was born in Thailand and spent formidable years in Hawaii, Saudi Arabia, and Egypt. While setting down roots in the Twin Cities over the past 15 + years, she's instigated various platforms for cultural production and creative communities. Since finding her forte in visual art, she has become an advocate for curatorial practices that re-frame the role of the gatekeeper to instead, facilitate equity and inclusivity in the art world.
She practices this philosophy at Public Functionary, a Northeast Minneapolis based alternative art space she co-founded in 2012. Public Functionary has been called "a fantastic gift to a great art city" by New York Magazine's senior art critic, Jerry Saltz and "a beacon of hope for the local indie art scene" by the Star Tribune. Heuring holds a B.A from Macalester College and an M.A. from St. Mary's University of Minnesota. She currently teaches arts leaders as an adjunct in the arts management graduate program at St. Mary's. Heuring serves on board of the Metropolitan Regional Arts Council and was recognized with a "40 under 40" award from the Twin Cities Business Journal.
Local partners
Additional details
What is the event like? CreativeMornings is about community and inspiration. Come for both! Registration will begin at 8:30am, and we'll have coffee and breakfast ready for you. Coffee time is great for meeting the other CreativeMornings attendees. The talk will start at 9 followed by Q&A. We like giving high-fives.
This Month's Theme: Context This month's theme is Context, chosen by our very own Minneapolis chapter! The theme was illustrated by Minneapolis designer David Schwen, who was our speaker on our first birthday back in November 2014.
Parking? For those of you joining us via your own four wheels, the closest parking lot is just across the street from the venue. Mixed Blood is also within reasonable walking distance to both the Blue and Green lines. Allow extra time for parking.
Questions? Please let us know if you have other questions about the event: minneapolis [at] creativemornings.com
Location
Hosted at Mixed Blood Theatre
1501 South 4th Street
Minneapolis, Minnesota 55454
When December 15, 2017
8:30am - 10:00am