Tom will try to break down some taboos about how people connect and deal with their sexuality
About the speaker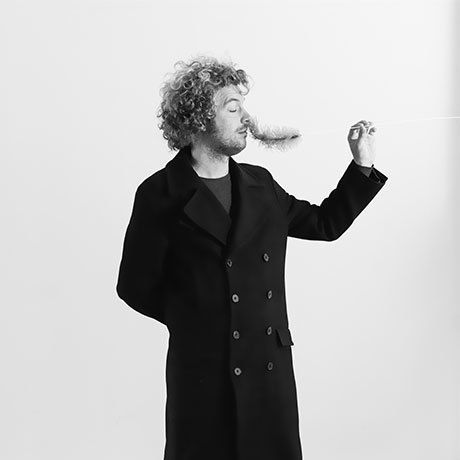 Tom Loois is a designer, curator, radio maker and teacher, graduated from the Design Academy Eindhoven in 2011. The common denominator in his practice is a boisterous fascination for how we as humans interact with one another. By questioning social structures and conventions, he is in search of connectivity and understanding. For example, as part of The No Sex Shop, Loois is revising the way we deal with our individual and collective sexuality, striving for a more open, playful and creative mindset, facilitating self-actualisation, diversity and joy.
photo credits: oneidea.nl / judithwarringa.com


Mini-interview with Tom Loois

Did design influence the image people have of sex in general?
It definitely did. We are a society of consumers, which means the people who create products have a huge influence. I don't think that designers realize enough how much our culture is just a massive accumulation of random acts and events. We pretend culture makes sense and is solid as a rock but in essence it's absolutely trivial and soft as butter. By creating new systems, images, rituals and products we can totally recreate the way we want to deal with our individual and collective sexuality. Currently people in the Netherlands rate their sex lives with a 5,9. Why do we deprive ourselves of the joy of a possible 8, 9 or even a 10? A student of mine from the Academy of Architecture (Academie van Bouwkunst) in Amsterdam proposed the radical GOP, Gross Orgasmic Product, as an alternative to the GDP. I think it's hugely inspiring to think about sexuality on a scale like this. We need to allow ourselves the question what 'sex' is to us and what it could be.

What role would you like to see in society for design?
Design in society should a pluriform and independent force that asks questions and looks for answers. A force that disrupts and rethinks. A force that nudges, pushes, kicks or tempts us into fundamental equality, joy, understanding and wellbeing for everyone.

Which taboo around sexuality is most inspiring and why?
The prejudices within the world of design. As a designer educated at the Design Academy Eindhoven I was fascinated by the fact that during my study the topic of sexuality is so little touched upon. Although the topic is finally becoming more and more present roughly only 1% of all the graduation work deals with sexuality. In my opinion this doesn't align with the role sexuality plays in our life, in discomfort or celebration. During my classes at this Academy but also during my own time as a student, I noticed that the prejudices and preconceptions work in a restrictive way. From being 'flat' or commercial to the feeling that is has to be a sex toy, or even the fear of being regarded as a perv. I'm striving for the normalization of this topic within the design field because sexuality is not about putting something into something else. It's about recognizing and embracing feelings we all share and to treat them with respect, humor, playfulness and creativity. It's about seeing sexuality as a source of inspiration, energy and self-reflection, as a vital part of our quality of life.

What is your next step in this field?
Together with Sanne Muiser we form are "The No Sex Shop". Together with the artgalery MU and Dutch Design Foundation we are creating the Embassy of Intimacy; an exhibition about intimacy for the upcoming Dutch Design Week. We'll focus on the intimacy of bodies, objects and spaces. Thereby we are working on a product line in which we re-contextualize household objects in such a way that they contain a new erotic reality. The aim of these products is to trigger consumers to embrace their sexual gaze and allow oneself to be creative when it comes to sex.
Favorite quotes from this talk
No quotes yet. Sign in to tag a quote!
111

Lovely Attendees





see everyone