Titti Qvarnström
– Hosted at Skånes Dansteater
part of a series on Context
About the speaker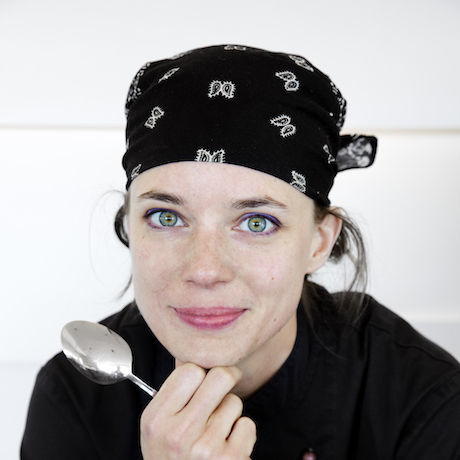 Titti Qvarnström is the former co-owner of Bloom in the park (Sweden's Best Restaurant in 2015), where she became the first female Michelin star head chef in Scandinavia. Formerly a semi-finalist in 'Chef of the Year', she has also competed on Swedish TV shows 'Chef Masters' and 'Battle of the Chefs'.
The context of Southern Sweden and it's natural beauty has always been, and remains, a major source of inspiration for Titti. Her earliest memory of food is foraging in the wood with her dad, a biology teacher who knew what plants could be eaten. Today her gastronomic vision is to – through her culinary creations – share a small part of the Swedish terroir with people all over the world.
Additional details
Doors open at 8am, fika served, talk begins at 8:15 followed by Q&A.
Location