Thijs Biersteker: new media artist
– Hosted at IN10 Creative Digital Agency
part of a series on Craft
About the speaker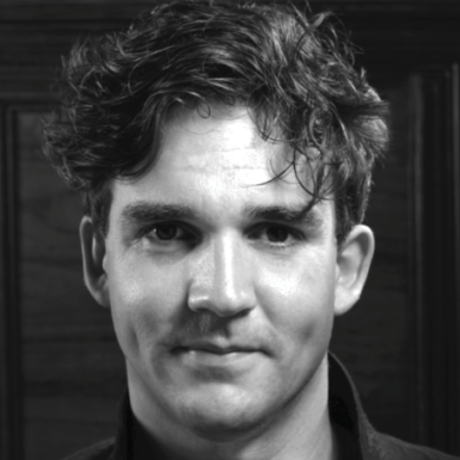 When he isn't busy making headlines in publications like Wired Magazine, New Scientist, Fast company, the Guardian or winning Cannes Lions awards and Webby's, new media artist Thijs Biersteker spends time putting his unique craft to very good use.

By working at the nexus of art, design, technology and innovation, he creates immersive people-centred experiences. His thought-provoking work often triggers a deeper questioning about key issues in our world, at the same time inducing a state of awe that keeps the viewer suspended into an imaginary parallel dimension, where science has fantastic proportions. One such work is "Plastic Reflectic", an installation that not only succeeded to draw much needed attention to the consequences of damaging nature, but also won him the prestigious Gold Lumen Prize.

With his work, Thijs fills a much-needed niche, which bridges the gaps between physical and digital, data and emotions, industry and nature. His interdisciplinary craft is authentic and powerful, which is why we asked him to be our guest speaker for the month of June.

You can follow his work on his website and Instagram
Local partners
AT CIC, WE BELIEVE IN THE ENTREPRENEUR We recognize that invention propels innovation, density spurs collaboration, and a shared purpose drives a thriving community. As we race forward into an age of exponential growth and transformation, CIC provides a home from which to work, allowing innovators to easily access resources and create substantive, positive global impact.
CIC works with powerful, local partners to develop the critical networks that entrepreneurs need to grow effectively. For almost two decades, we have focused on strengthening vibrant communities, building collaborative work environments, and creating impactful programming to attract and support the very best entrepreneurs and their teams.
Our clients provide tomorrow's answers to today's problems. They renew our economies, create gainful and rewarding employment opportunities, and frequently crack tough problems facing humanity.
Venture Café Foundation builds innovation communities. Creating platforms where entrepreneurs, corporates, government and educational institutes can come together and grow together; or "engineered serendipity". It's the power of human to human contact that creates meaningful innovation connections.
Venture Café's "Thursday Gatherings" is a free and inclusive weekly community gathering. Every week an average of 270 innovators come to join the local, national and international innovation community and one of the over 300 yearly break outs, office hours and info tables in the center of Rotterdam.
To further bridge the innovation eco system Venture Café has a focus on access to finance and corporate startup connect. For instance earlier in 2017 the event Capital Tour XXL took place where 100 startups biked to 20+ investors in the city of Rotterdam, given the floor to present their business ideas.
At Techilicious 35 startups came to have dinner with 35 corporates with the motto dine to deal. Between each course of the 3 course dinner the tables were switch, consequently 83 deals were made in one evening!
Originating in the USA – Rotterdam being the first non-US expansion – Venture Café has a major international and rapidly growing network. Expansion Café is a program that actively aims to bring Dutch companies abroad with a soft landing and information about international expansion. Further, Venture Café brings companies to Netherlands either through the role as a Startup Visa Facilitator which can allow startups to stay and conduct their business here.
Venture Café is connecting innovators to make things happen.
For more than two decades, Aquent has specialized in placing marketing, design, and interactive talent who thrive in Fortune 500 companies. Their recruiters have in-depth knowledge of these disciplines and recruit exceptional talent with cutting-edge skills and industry knowledge.
Location