THE WEIRDLY UNUSUAL 21ST CENTURY ASSET
– Hosted at REHOBOTH CAMPUS
part of a series on Weird
About the speaker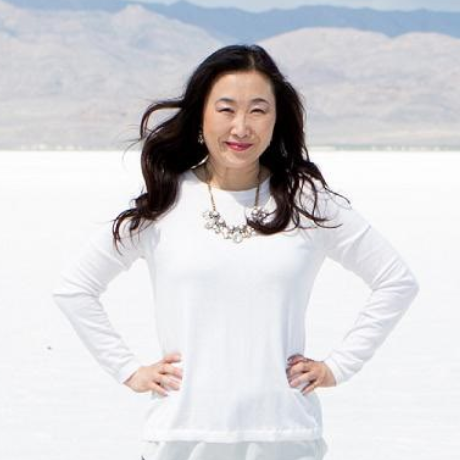 Sara Jones is Co-Founder and Partner at EnableMint, where she is an award-winning executive who helps teams achieve high performance. Sara has reinvented herself many times in her career holding roles such as patent law firm partner, adjunct professor at a prestigious law school, senior executive driving millions in revenue, talent management and growth strategy consultant, startup founder, community builder, leadership coach, public speaker, and most recently CEO of an HR technology company with over 3000 clients. Sara has worked with Fortune 100 companies, as well as small startups. Sara is very comfortable taking a unique life path, which started as an adopted Korean raised in Salt Lake City, Utah, where she always knew she didn't quite fit in with the crowd. Sara has been blazing her own trails for almost 20 years, an early change agent for the business case for diversity. Sara founded Women Tech Council in 2007, which has a reach of over 10,000 women and men. In 2016, Sara was honored to receive the Utah Asian Chamber of Commerce Outstanding Asian Professional Award. She has also received the Utah Business 40 under 40 Award, and was named to Utah's Legal Elite multiple times.
Additional details
At any given moment, our brains are surrounded with millions of pieces of data. Survival, scarcity, and other evolutionary factors caused our brains to assimilate smaller amounts of data very quickly, even unconsciously. And it's a scientific fact that unconscious bias can now be confirmed by magnetic resonance imaging (MRI) that detects emotional responses in the amygdala and frontal cortex when engaging in unconscious decision making. It's easy for us to talk about measuring unconscious bias. What's harder to talk about is how someone feels when they are on the receiving end of unconscious bias.
Ok I'll say it - you feel WEIRD. Strange. Unusual. Awkward. Foreign. Excluded. Unwelcome. Uncomfortable. Incongruent. Alone.
I've felt this way countless times and eventually learned to work through these emotions toward human connection. I will share my journey of being adopted from Korea and assimilated into Utah Mormon culture. If your brain is feeling a bit of incongruence right now, I don't blame you. My life was filled with all types of weirdness. I was weird before weird was cool. But now we live in a time when the world's problems will not be solved by thinking the same as we always have: our differences may just be the intellectual asset that will springboard us to a better future. Please join me.
Location
Hosted at REHOBOTH CAMPUS
서울특별시 마포구 백범로 10 (노고산동 107-36) 현대벤처빌 1층 르호봇 캠퍼스
Seoul, Korea Korea, Republic of
When
–