"The Perks Of Living Small" by Nam Le
August 24, 8:30am - 10:00am +07. Hosted at BU Gallery
part of a series on Community
About the speaker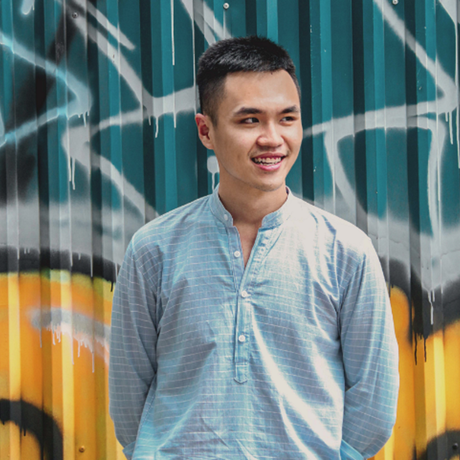 Nam Le was born and raised in Ho Chi Minh City, Vietnam. He started a degree in Graphic Design in Vietnam for 1.5 years before dropping out of his first college. "My passion was not as big as my peers. But I am more of a perceptive person. I love writing, speaking and discussing ideas." After a series of volunteer experiences (e.g., iSugar, Breast Cancer Network Vietnam), he came back to study Communication Arts at Bangkok University International in January, 2017 and got his BU Creative Scholarship at the same time. Today, he devotes his non-study time to volunteer causes in Bangkok, especially Klong Toey, as well becoming engaged in women and gender equality issues in Asia (inspired by his mommy and granny). About his interests, Nam loves meditation, cooking and jazz music. His role model is Audrey Hepburn, an artist and humanitarian. Besides doing social work, Nam hopes to inspire people to live for the present and treasure the little things in life (especially his dog, Sam).
Local partners
Mudman is a house of international retail food brands in Thailand, and the authorized master franchisee for :​
Au Bon Pain bakery café Baskin Robbins Dunkin' Donuts
Mudman also owns its own very successful brands in Thailand and International markets, they are :
Greyhound Original (Bangkok, Singapore, Vietnam, Korea, Japan, Indonesia, Switzerland, Israel, Russia) Greyhound Café (Bangkok, Hong Kong, Shanghai, Beijing, Kualalumpur) Anotherhound cafe' (Bangkok) Mudman Boutique Hospitality & Catering Services Altogether Mudman owns and operates more than 350 locations and the International market.
Location
Hosted at BU Gallery
119 Rama 4 Road, Klong-Toey Bangkok 10110
Bangkok, 10110
When August 24, 2018
8:30am - 10:00am