Virtual
What are Virtual FieldTrips?
FieldTrips are meetups to interact, learn and collaborate in an effort to level-up your creative life. Built on top of our 20,000 monthly attendees at CreativeMornings talks, FieldTrips are community-organized events built on the spirit of generosity that has powered CreativeMornings events for the past 10 years.
Thanks for participating! We're lucky to have you.
Telling Stories Thru The Small Screen with Dan Dry
May 14, 9:00am - 10:30am EDT. Hosted at FieldTrips on Zoom
About this FieldTrip
We have all heard the expression "Every picture tells a story." Dan Dry, an internationally acclaimed photographer and PriceWeber's Managing Director of its Content Creation Studio, will show us how to use the camera on our phones to its fullest advantage.
Regardless if you are photographing a still image, a video, a time-lapse, or a boomerang, Dan will share with us some tips on not only how to achieve the best visual product, but how to make those visuals tell the story for your audience, no matter who they may be, all by using your phone.
About your Host Dan Dry is PriceWeber`s Managing Director of its Creative Content Studio. He has won nearly 500 national and international photography, advertising and design awards during his career. As one of the nation's most awarded photographers, recent accolades include his induction into the Communications Hall of Fame at his alma mater, Ohio University, as well as being named to the Landmarks Hall of Fame for the Public Relations Society of America's Bluegrass Chapter.
He is the sole photographer for 25 coffee table books, including numerous cookbooks. Through PriceWeber, Dan was on the visual team that helped launch both of KFC's newest global product items, Meatless Tenders and the Cheetos Chicken Sandwich, which achieved more than 2 billion views on social media during the summer of 2019. Dan is also the Director of the Kentucky Derby photo team, a position he has held for over 30 years. He has photographed the Kentucky Derby 41 times.
Prior to joining PriceWeber, Dan was the Chief Visual Officer and Senior Vice President at Power Creative for 5 years. From 2002 to 2010 he was under contract as a member of the creative team for the University of Chicago Department of Alumni Relations and Development and a member of the Courier-Journal's Pulitzer Prize winning photography staff from 1976 until 1982.
Dan served two internships at the National Geographic Society, the first at age 19. He went on to work professionally for the publication for an additional eight years, traveling the world extensively and shooting a variety of assignments as a contract photographer.
For over 20 years, Dan served as the principal of Dan Dry & Associates and has worked in all phases of corporate and advertising photography, shooting for Fortune 500 companies and advertising agencies.
Dan has lectured and mentored students at dozens of colleges and universities as well as professional organizations around the country and has judged countless professional creative competitions for the past 30 years. He is also the past Chairman of the Board and President for the American Advertising Federation - Louisville chapter. The chapter has been recognized more than 10 times as the AAF National Club of the Year.
Organizer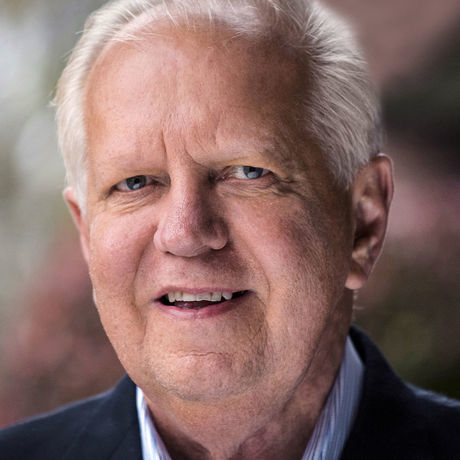 Dan Dry
Location
Hosted at FieldTrips on Zoom
Zoom
Brooklyn, NY United States
When May 14, 2020
9:00am - 10:30am