Ikhlas Abdul Hadi #cmsymmetry
February 23, 9:30am - 11:30am +08. Hosted at Mingle Cafe 名樂閣
part of a series on Symmetry
About the speaker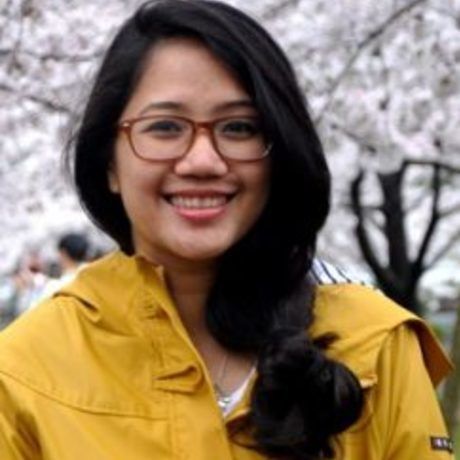 Ikhlas is a Senior Lecturer of English and World Literature at UPM. Her area of specialty revolves around Malay folk narratives. Her previous research uses findings from evolutionary psychology and anthropology to analyse female characters found in Western Malayo-Polynesian oral traditions (collected from languages spoken in the Philippines, Indonesia, Malaysia, southern Vietnam, the island nations of western Micronesia and Madagascar). She hopes to show through her research that humans continuously tell each other the same stories as they confer evolutionary advantages to humans' survival.
Her love of everything fairy tale, folktale, and fantasy-related became the catalyst to co-founding the research group 'Reading the Fantastic'. Originally a graduate reading group, 'Reading the Fantastic' has blossomed into a bigger project that brings together scholars, artists, and fellow readers of the fantastic. Thus far, she has helped co-organise national and international events such as seminars, creative and academic workshops, as well as the 'Tales Beyond Borders' conference.
Additional details
Creative Mornings KL is back!
Same great content with a slightly new line up of organisers :) 2019 will see us explore themes of Symmetry, Inclusion and Wonder.
As we are coming off the various new year celebrations, we are happy to announce that our first session of the year will be held in Petaling Street at the quaint and wonderfully delectable cafe - Mingle.
The theme of this session is Symmetry. A theme that explores the balance between elements, how one half of an object reflects the other and how perspectives are formed and used to understand our relationship with the world around us.
Speaking this session is Ikhlas Abdul Hadi (PhD) (twitter.com/ikhlasabdulhadi). She will be telling a story about stories. Specifically Malay folk tales and the gender symmetry contained therein. Expect to be wowed as you explore her expression of creativity through illustration and storytelling.
A taste of what to expect. She has spoken of the following topics: * The Pontianak: Of motherhood, death, and the evolution of a tale * 'And the moral of the story is…' On Machiavellian Intelligence and Re-shaping the Malay Folktale * Keeping a Happily Ever After: Husbands' Display of Worthiness in Southeast Asian Folktales
We have some special surprises in store for you so if you've missed attending sessions over the last year you need to make it over :) If you've never been to a Creative Mornings event - you definitely are in for a treat.
Location: Mingle cafe (https://goo.gl/maps/rBkuxXUpPes)
It's free as always. This time no need for mugs since we will be in a cafe! :)
Location
Hosted at Mingle Cafe 名樂閣
55, Jalan Sultan 50000 Kuala Lumpur, Malaysia
Kuala Lumpur, Malaysia 59200
When February 23, 2019
9:30am - 11:30am