Tara Sherry-Torres
March 31, 8:30am - 10:00am EDT. Hosted at The Wheel Mill
About the speaker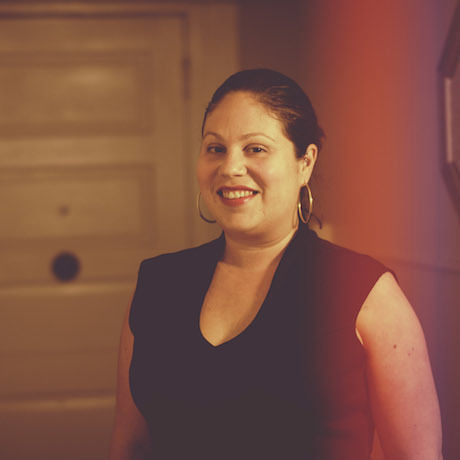 Tara Sherry-Torres, MSW is an organizer, event planner, and social worker. For over 15 years Tara has been working in community based organizations, economic development, hospitality and social enterprises in New York City and Pittsburgh, PA. In. 2014, Tara founded her own social enterprise, Cafe Con Leche. Cafe Con Leche is an award winning event production and media company focusing on cultivating healing, joyful spaces using art, entertainment, and media. A creative hostess at heart, Tara continues to produce her own art and food events.
As a dynamic speaker, facilitator, and consultant, Tara helps you tap into your own creative power in order to heal and create balance through focusing on what's most important: communication, a plan of action, and quality relationships. In 2015, Tara was a featured panelist on NPR's "Going There With Michele Martin".
Tara received her bachelor's degree in Political Science and Puerto Rican & Latino studies from Brooklyn College and a Master of Social Work from The University of Pittsburgh. She previously worked at The Girl Scout Council of Greater New York, as a bilingual troop organizer, Oakland Planning and Development Corporation, where she spearheaded a two year engagement process for the neighborhood master plan, and RightRides for Women's Safety where she organized free late night rides for queer, trans, and genderqueer individuals.
As a regular contributor to Hip Latina magazine, La Jornada Latina, and Visit Pittsburgh's blog, Tara's articles focus on inspiring people to live their best life. Tara currently sits on the board of the Pittsburgh Land Bank and formerly sat on the board of the Bloomfield Development Corporation. She was named one of Pittsburgh Magazine's 40 Under 40, Post Gazette's People to Meet, and Creator of the Year by Pittsburgh's Techology Council.
Local partners
Opened in the spring of 2013, The Wheel Mill is the brainchild of owner Harry Geyer and has come together thanks to collaboration and volunteer work from the local cycling community. The 80,000 square foot park is full of ramps and trails of all kinds, many of which have been designed and built by local trail legends. We work to make our trails and jump lines as organic as possible, with both natural-feeling designs and materials. With a commitment to sustainability, nearly 75% of the park features are assembled from reclaimed lumber and materials.
The Sprout Fund enriches the Pittsburgh region's vitality by engaging citizens, amplifying voices, supporting creativity and innovation, and cultivating connected communities. Founded in 2001, Sprout facilitates community-led solutions to regional challenges and supports efforts to create a thriving, progressive, and culturally diverse region. With strong working relationships to many community organizations and regional stakeholders, The Sprout Fund is one of Southwestern Pennsylvania's leading agencies on issues related to civic engagement, talent attraction and retention, public art, and catalytic small-scale funding. Learn more and get involved at sproutfund.org.
Additional details
This month we're more than a free breakfast and lecture, we're also the kickoff event for the City of Pittsburgh's Inclusive Innovation Week - a city-wide opportunity to participate in and engage with innovation in the City of Pittsburgh.
As we say everyone month… Everyone is creative. Everyone is welcome. And we gotta keep it that way.
Location
Hosted at The Wheel Mill
6815 Hamilton Ave.
Pittsburgh, Pennsylvania 15208
When March 31, 2017
8:30am - 10:00am