Tania Carrière
May 25, 8:30am - 10:00am EDT. Hosted at TwentyTwo (The Westin Ottawa)
part of a series on Commitment
About the speaker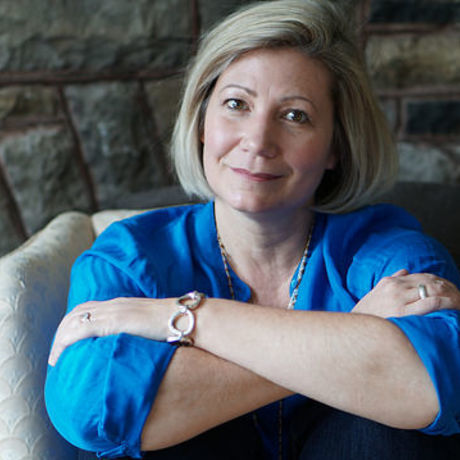 Join us on Friday, May 25 for our BIG BIRTHDAY BONANZA at the beautiful TwentyTwo (22nd floor of the Westin Hotel) for this month's talk on commitment! We're excited to welcome friend of CreativeMornings Ottawa, Tania Carrière to the stage as this month's speaker!
For Tania, travel changed everything. Having journeyed to over 75 countries (and counting!), she learned to step beyond the script of "who I know myself to be" into the possibility of "who do I dare to be now"? No longer surrounded by the markers of everyday life, she steps beyond her comfort zone and is inspired by humanity's potential for compassion and change. Her adventures have led to a different kind of souvenir collection — life lessons and commitments that guide and shape her life, her career and her relationships to this day.
Tania is an executive coach and leadership consultant for her own firm, Advivum. For over 25 years she has focused on developing strong leadership capacity in individuals and organizations who believe in their potential to effect real, meaningful change.
Local partners
A partnership between Photographer/Director John Kealey and Multidisciplinary Designer/Director Kyle Megill, no hands is a creative multidisciplinary team focused on the art of storytelling through video.
Shimmering like a jewel atop the Westin Ottawa, TwentyTwo elevates weddings, receptions, banquets and events to an unparalleled level. Enter this transformative new 3,200 square foot space and you'll be immediately taken by its breathtaking 270º panoramic view of Parliament Hill, the Ottawa River and the Gatineau Hills beyond. TwentyTwo is the newest and most unique Ottawa banquet room - ideal as a wedding venue, meeting space and reception venue. Find out more
Shopify is a commerce platform that offers a professional online storefront, a payment solution, and the Shopify POS retail application. Shopify currently powers over 150,000 online stores in over 150 different countries. If you like to break things for fun, and you're interested in working in a unique, large-scale environment where security and hacking on open-source software is a major focus, check out our careers page.
Additional details
CreativeMornings is a monthly breakfast lecture series for the creative community with chapters in over 185 cities around the world. Each month we host an event that is always on a Friday, always in the morning, and always free. We provide coffee, a light breakfast, and a 20-30 minute presentation from a local creative person on the global CreativeMornings theme for that month.
Event Schedule:
8:30 AM - Doors open
8:30 - 9 AM - Check in, enjoy breakfast
9:00 AM - Talk begins
9:30 AM - Q&A with speaker
9:45 AM - Audience takes the stage
10:00 AM - Off to work!
About the theme:
A commitment is a promise to show up whether you're having a good or bad day.
It's a behavior and mindset that signifies the posture of a professional. It's about saying yes with your whole heart.
A creative life is built on the commitments you make to projects and people. It can feel like a leap of faith. But is that not the very essence of leading a creative life?
This month's global exploration of Commitment was chosen by our Vienna chapter and illustrated by Florine Glück.
Parking:
Valet service is available 24 hours a day for CAD $42 per day plus applicable taxes ($46 for oversized vehicles)

Self-parking is also available for $25 per day. Alternately you can use the parking at the CF Rideau Centre, rates for this are included below:

Red, Blue and Green Garages Each 30 minutes or less (maximum 3 hours) $1.50
Next 30 minutes or less $2.00
Day rate (12 hours) $20.00
24-hour rate $25.00

The Westin Ottawa is connected to the CF Rideau Centre via the 3rd level making it one of the most accessible hotels via public transit. Every major OC Transpo bus route stops at Mackenzie King Bridge at the Rideau Centre making is easier than ever to get to and from your event.

Accessibility:
The venue is fully accessible, if you require any assistance please feel free to reach out to us - ottawa@creativemornings.com
Location