Symmetry - Finding the missing link between art and history
February 22, 8:30am - 10:00am CET. Hosted at Seedspace Lagos Ikoyi
part of a series on Symmetry
About the speaker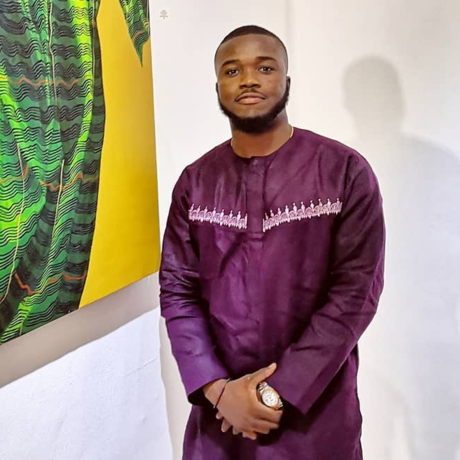 BLACK ART YOUR OPTIMUM(BAYO) Up♻️Cycling Visual Artist from Africa | portrait artist
Local partners
Printivo.com is a Lagos-based DIY (do it yourself) web-to-print-to-doorstep platform. This startup is trying to redefine the digital printing business in Nigeria by offering consumers and SMEs a radically easy and practical model for meeting their printing requirements. The startup helps SMEs by printing and delivering materials such as point-of-sale displays, business cards, letterheads, stickers, handbills, greeting cards, calendars, envelopes, invitation cards and banners, right to the customer's doorstep.
DoingSoon is a distribution and ticketing platform for events.
We help organisers promote their events through various distribution channels, manage tickets and bookings all in one place. Focus on your preparation while we do the heavy work for you.
Additional details
The theme for February is symmetry and we would like to use the opportunity to share insights about Nigerian design and art. The similarity and difference in Nigerian art and what are the advantages of modern designs.
Let us explore the missing link between art and history on February 22nd at Seedspace, Ikoyi
Location
Hosted at Seedspace Lagos Ikoyi
23 Agodogba Ave, Parkview Estate, Ikoyi
Lagos, Lagos Nigeria 23401
When February 22, 2019
8:30am - 10:00am