"Survival & Wealth-Creation by adjusting to new conditions l" by Robert Bluett
June 16, 8:30am - 10:00am +07. Hosted at BU Gallery
part of a series on Survival
About the speaker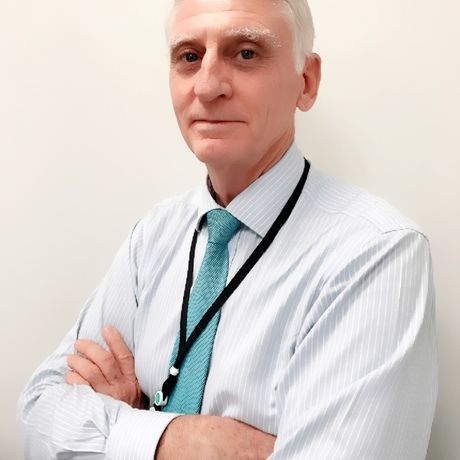 Survival and Wealth-Creation by adjusting to new conditions
If the rate of change in a market exceeds the rate of development within a company, the end is near. By contrast, individuals and companies most adaptable to change are better able to survive and flourish. Optimising Human Capital by selecting, developing, and motivating talent, results in Wealth-Creation for all stakeholders in a society.
Short Bio
Accomplished HR business leader and advisor, with over 30 years of diversified industry experience at the senior management level of multi-national corporations. Adaptive style and cultural awareness allowed him to implement highly effective HR structures, throughout Asia and Africa. Focusing on corporate growth and expansion, developing HR structures and systems inclusive of HR Strategic Development, measurement and management of Human Capital and innovative L & D processes.
• Lectures on "Human Capital Contribution" at Universities in Thailand.
• Coaches Chairmen, CEO's and HR Professionals.
• Consults Thai Government Bodies to embed the concept of "Human Capital Contribution".
Local partners
The Institute for Knowledge and Innovation Southeast Asia (IKI-SEA), is a Bangkok University Center of Excellence operating as a not for profit organization. The IKI-SEA combines leading-edge academic research capability with in-depth business experience to provide practical and effective business solutions to the private and public sectors, both here in Thailand as well as throughout Southeast Asia. Through the use of our in-depth business expertise and practical real-world experience we provide measurable organizational performance improvement. They help Thai and Southeast Asian organizations effectively implement and leverage their Knowledge Management, Organizational Creativity, Organizational Learning and Innovation Management initiatives. They provide support to a Southeast Asian community of people interested in Knowledge Management, Organizational Creativity and Innovation Management.
Mudman is a house of international retail food brands in Thailand, and the authorized master franchisee for :​
Au Bon Pain bakery café Baskin Robbins Dunkin' Donuts
Mudman also owns its own very successful brands in Thailand and International markets, they are :
Greyhound Original (Bangkok, Singapore, Vietnam, Korea, Japan, Indonesia, Switzerland, Israel, Russia) Greyhound Café (Bangkok, Hong Kong, Shanghai, Beijing, Kualalumpur) Anotherhound cafe' (Bangkok) Mudman Boutique Hospitality & Catering Services Altogether Mudman owns and operates more than 350 locations and the International market.
Additional details
Here are few tips on how to convince your boss to let you attend Creative Mornings BKK every month!
Location
Hosted at BU Gallery
119 Rama 4 Road, Klong-Toey Bangkok 10110
Bangkok, 10110
When June 16, 2017
8:30am - 10:00am