Surreal - Imagination and reality
January 25, 8:30am - 10:00am CET. Hosted at AAF
part of a series on Surreal
About the speaker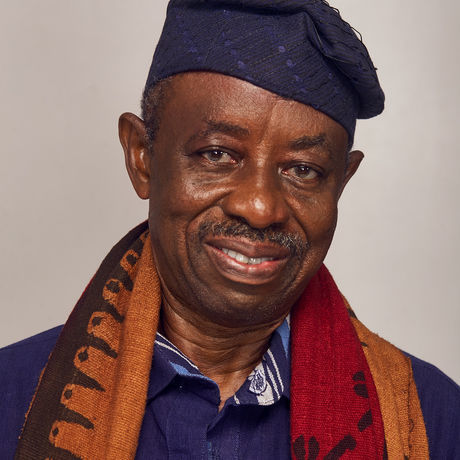 Tunde Kelani, popularly known as TK, is a Nigerian filmmaker, storyteller, director, photographer, cinematographer and producer. In a career spanning more than four decades, TK specialises in producing movies that promote Nigeria's rich cultural heritage and have a root in documentation, archiving, education, entertainment and promotion of the culture.
He is also known for his love of adaptation of literary material into movies as most of his works have followed that style of filmmaking including Ko se Gbe, Oleku, Thunder Bolt, The Narrow Path, White Handkerchief, Maami and Dazzling Mirage.
At an early age, he was sent to Abeokuta, to live with his grandparents. The rich Yoruba culture and tradition he experienced in his early years, coupled with the experience he garnered at the London Film School where he studied the art of filmmaking, prepared him for what he is doing today.
Local partners
Additional details
The theme for January is surreal and we would like to use the opportunity to share insights about Nigerian arts and culture, how it is deeply rooted into our society and lifestyle, from the beliefs to the ways of life.
Tunde Kelani is one of the most indigenous film producer and writer in Nigeria, with extraordinary movie like Ti Oluwa Ni Ile and Ayọ Ni Mọ Fẹ. He will be sharing his experience how he differentiates, adapt and portrays the "Nigerian" factor into his movies while still clearly passing his message across to his audience.
Location
Hosted at AAF
3b Isiola Oyekan close Off Adeleke Adedoyin Street Off Kofo Abayomi Street Victoria Island
Lagos, Lagos 23401
When January 25, 2019
8:30am - 10:00am