Surreal - Imagination and reality
January 25, 8:00am - 10:00am CET. Hosted at Workstation
part of a series on Surreal
About the speaker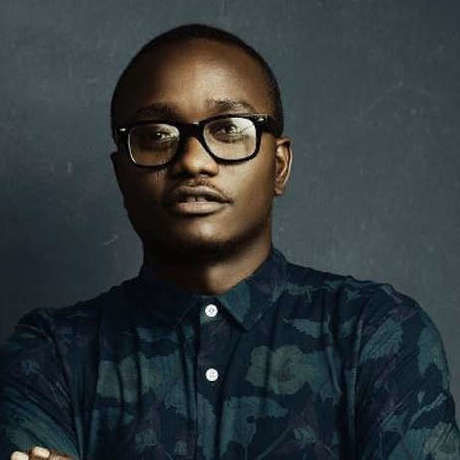 Olawale Ashimi, better known as Brymo, is a Nigerian singer, songwriter, composer and author. He started recording music in 1999 while in secondary school. He signed a record deal with Chocolate City in 2010 but breached his contract with the label in 2013. Brymo released his debut studio album Brymstone, in 2007.
His second studio album TheSonOfaKapenta was released in 2012; it was supported by two singles; "Ara" and "Good Morning". His third studio album Merchants, Dealers & Slaves was released on 20 October 2013; it received generally positive reviews from music critics and was preceded by two singles; "Down" and "Eko". Tabula Rasa was released as the singer's fourth studio album on 30 October 2014; its lead single "Fe Mi" was described as a "soft traditional ballad". On 8 December 2015, Brymo released an eight-track compilation album titled Trance. He signed an international distribution deal with Tate Music Group in 2015. Brymo released his fifth studio album Klĭtôrĭs on 9 May 2016. It comprises 11 tracks and was preceded by the lead single "Happy Memories".
Local partners
Additional details
The theme for January is surreal and we would like to use the opportunity to share insights about Nigerian arts and culture, how it is deeply rooted into our society and lifestyle, from the beliefs to the ways of life.
Olawale Ashimi (Brymo) is one of the most indigenous singer in Nigeria, with his works in the music industry and extraordinary songs like Naked, Alajo Somolu, Dem Dey Go — we want him to come and share his insights and experience on how he differentiate, adapt and portray the "Nigerian" factor into his music while still clearly passing his story across to your audience. Differentiate surreal and reality!
We look forward to having Brymo share his experience with us.
Location
Hosted at Workstation
7 Ibiyinka Olorunbe, Victoria Island
Lagos, Lagos Nigeria 23401
When January 25, 2019
8:00am - 10:00am