Stefan speaks on the theme "Death"
About the speaker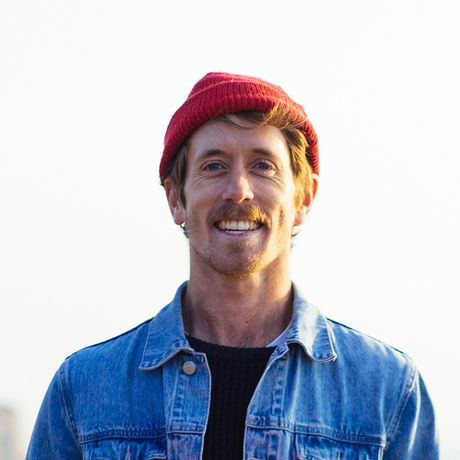 Stefan Hunt is a film director, artist, author and has just launched his first multimedia festival titled We're All Going To Die.
It all began in 2006 when he packed his camera, headed to the USA, bought an ice cream truck and drove to all fifty states to make a documentary. No lie. This adventure set him on his way to directing films all over the world capturing beautiful stories, making new friends and eating tacos. He has gone on to collaborate with the biggest global brands, directing multi award winning documentaries, commercials, music videos and TV series.
But none of this really defines why he does it, and the why is important to Stefan. You see, he believes that creativity and social impact should not be mutually exclusive and his work consistently reflects this. Often narrating through the eyes of a child, his films, art and stories are naive yet poignant, reminding us that we were all once children. And through it all there will always be one sentiment. To inspire change through creativity.
The We're All Going To Die festival was born out of his own experience. "You see, I have anxiety, and it sucks. Two years ago it was really bad. I was so afraid of the unknown I couldn't make a simple decision. Life spiralled. But one day I penned a poem We're All Going To Die and everything changed. Suddenly my fears seemed small. I realised that if life's only guarantee is death then why not take a few risks. The moment you realise that you're not the only one living with fears is the moment it all changes and this festival is a great platform to get people talking."
Favorite quotes from this talk See all
"

Any time that little internal monologue comes into your head telling you that you can't do something, say to yourself, 'I'm going to die someday.' And see if that changes anything. — Stefan Hunt
"

The most positive force in my life is looking at death. It's increased my gratitude for my loved ones. It's allowed me to live with so much less fear. — Stefan Hunt
"

Fear less, live more. We're all going to die anyway, right? — Stefan Hunt
221

Lovely Attendees






see everyone