Enjoying MDMA and Psychedelics - a Human Right?
June 30, 8:00am - 9:00am CEST. Hosted at Grafill
part of a series on Revolution
About the speaker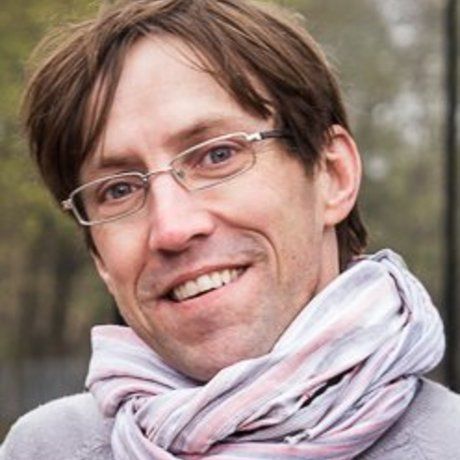 Pål-Ørjan Johansen is a clinical psychologist and researcher. He is director of EmmaSofia. EmmaSofia is a non-profit organization, based in Oslo, Norway, working to expand access to quality-controlled MDMA and psychedelics, for medical and other legal purposes. According to The New York Times, EmmaSofia "stands at the vanguard of a global movement now pushing to revise drug policies set in the 1970s". About the name EmmaSofia: Emma means "universal" and Sofia means "wisdom", Emma is also a popular nickname for MDMA, Sofia represents psychedelics or "the philosopher stone".
Pål-Ørjan received a Fulbright Fellowship from the US State Department and has had research fellowships at Harvard Medical School. His research on MDMA and psychedelics was funded by a grant from the Norwegian government. With his wife Teri Krebs, Pål-Ørjan co-authored the first meta-analysis of LSD as a treatment of alcoholism and the first large population study of mental health in people who have used psychedelics. Their research has been featured in Nature News, BBC, Scientific American, and even The Onion, has gone viral on social media, and has contributed to the increasingly open global conversation about psychedelics.
Local partners
Mesh is a hub for innovation, by providing meeting and working places for entrepreneurs and startups, it accelerates serendipity, synergy and collaboration.
Grafill is one of Norway's largest organizations for the field of visual communication. The organization collects about 1,300 professionals and students in the fields of graphic design, illustration, animation, design, comic creation and interactive design.
Sweet Sound is an independent production and record label that offers artists and bands all they need to bring their ideas out into the world and get noticed in a tough music industry. Sweet Sound's got top-notch equipment and adapted premises, we can help from idea to finished product according to the artists' wishes.
Additional details
The Norwegian Health Minister, Bent Høie, recently called for an "open and honest debate" about legal regulation of drugs. In the light of this, one debate that has been getting a lot of attention is revolving around wether quality-controlled MDMA ('ecstasy') and psychedelics should be distributed more freely or not.
We have invited Pål-Ørjan Johansen, director of EmmaSofia in Oslo to talk about why he means you should "stand up for your human right to enjoy MDMA and Psychedelics"
Location
Hosted at Grafill
Rosenkrantz' gate 21
Oslo, Norway 0160
When June 30, 2015
8:00am - 9:00am