Srinivas Alavilli
May 21, 9:30am - 11:00am IST. Hosted at NUMA
part of a series on Serendipity
About the speaker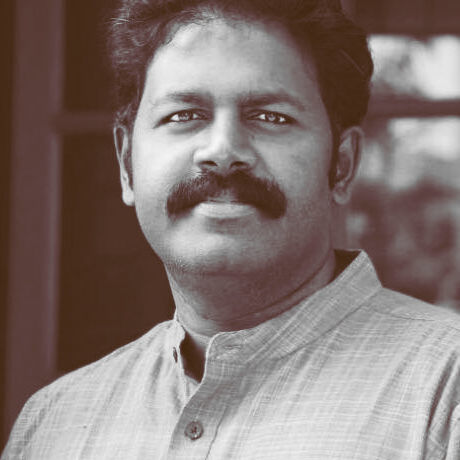 Srinivas Alavilli believes that our governance will get better if more ordinary people get involved in a visible way. For too long, we have been mute spectators and we are now paying the price. Srinivas is passionate about bringing people together in new and effective ways to aggregate the voice loud enough that #PeoplePower can be heard loud and clear in the power corridors.
Srinivas is one of the founding members of Citizens for Bengaluru that fought successfully against the proposed steel flyover project with the #SteelFlyoverBeda citizen movement. From being called 'beda brigade' CfB moved into 'Beku' mode, with #ChukuBukuBeku (local trains) and #BusBhagyaBeku (city bus) in an effort to make public transport a priority for our policy makers and more and more citizens demand it. In the past, Srinivas was one of the founders of Corruption Saaku! an anti corruption movemend that led to the India Against Corruption (IAC) and actively campaigned for new age candidates in local and state elections.
Apart from civic issues that he is currently deeply engaged in, Srinivas is passionate about fixing malnutrition and education as he believes that creating equal opportunities and a level playing field is a duty that all of us must take seriously.
Local partners
NUMA BLR offers a 6 months mentor driven & growth program to young entrepreneurs and early stage startups. We are the Accelerator, Coworking Space and the Community.
Somebody very wise once said that "You are what you eat," and we at The French Loaf believe in that completely. Walk into our store and witness the unconditional love, care and precision that go into our products. Through the years we have set our standards sky high, which is why We want to give our customers nothing but the best, so rest assured, if it does not 'rise' to our expectations, it will not leave the kitchen!¬¬ Be it the puffs, sandwiches and cookies to satisfy your hunger or the pastries, mousses, éclairs, crumbles and pies to comfort your sweet tooth or the freshly baked goodness of our breads, French Loaf offers a galaxy of variety to please everybody's palate. Innovation is the essence of French loaf and we have something new to offer all year long. All you have to do is walk in, and experience a slice of heaven! Our customers are our family, which is why; we would never miss an opportunity to be a part of that special moment in your life. Birthdays, weddings or anything in between we are right here for you with specially curated menu.
Our much loved, exquisite patisserie and café, has now spread its wings all across the country, in cities like Chennai, Coimbatore, Bangalore and Kolkata. Our very own master chefs and bakers at The French Loaf have built a taste and brand so fine, that the world fell in love with it at first bite. Whether you simply browse our products, purchase them online, step into any of our 80-ish outlets for a relaxed time, own a franchisee or join our beloved team, The French loaf extends open arms to your association with us!
We make drinks. Drinks from all over the country. Drinks, that the many civilisations of this subcontinent inspired. Drinks, that are practical and delicious. Drinks, that are a product of generations of trial and error. Thus far, we have Aamras, Anar, Chilli Guava, Jaljeera, Jamun Kala Khatta, Kokum, Aam Panna and Ginger Lemon Tea in our tow. And yes, we are busy working on more recipes.
Location
Hosted at NUMA
46/1, 5th Floor, Church Street
Bangalore, Karnataka 560001
When May 21, 2017
9:30am - 11:00am