Special Edition: Four years of CreativeMornings/Edi!
– Hosted at Thomas Morton Hall
part of a series on Surreal
About the speaker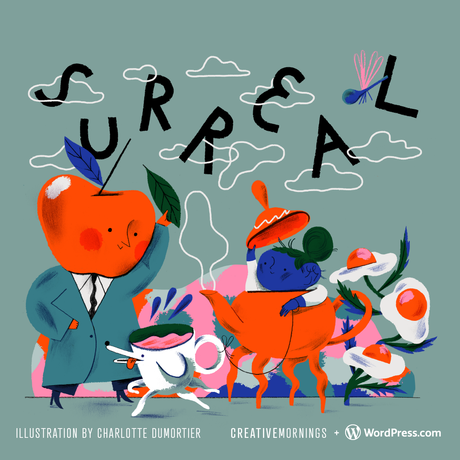 4 years we've been together - isn't that surreal?!
To celebrate this milestone we are putting on an evening to remember with talks, performances, and celebrations a plenty!
We will look back on a year of talks, inspiration and surreal sparks of collaborations as a result of our monthly get-togethers.
This special evening edition that will also include delicious snacks provided by our wonderful Bross Bagels and cake by Homespun Kitchen is made possible by our incredible partners detailed below.
Speaker and Performance line up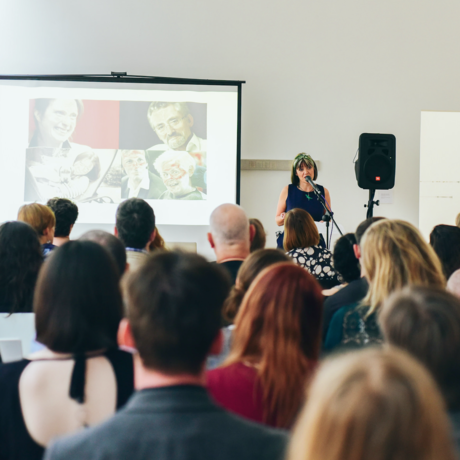 How a talk led to a tweet that led to a meet… In September 2017, the director of Dignity in Dying, Alyson Thomson took to the CreativeMornings/Edinburgh stage to share her belief that dying people deserve greater choice, control and access to services at the end of life. That morning would plant the seed for a collaboration that would send ripples far beyond Edinburgh.
On our anniversary night, we will catch up with Alyson, Alan and Paul and how this particular spark of collaboration has brought people together, gained momentum and flourished.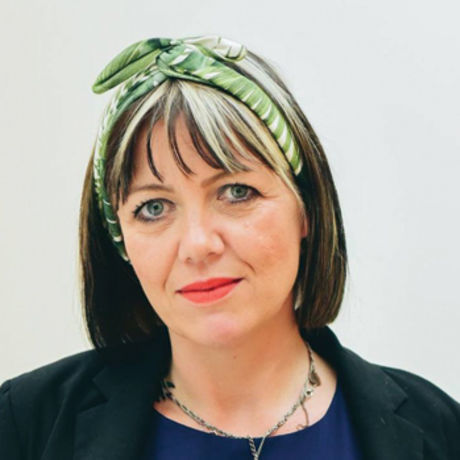 Alyson Thomson, Director for Scotland Dignity in Dying Ally is a communications and influencing specialist with experience of leading on equality and human rights campaigns.  Ally is responsible for taking forward the campaign for assisted dying and greater choice at end of life in Scotland.  Previously she led Scotland Campaigns for the Red Cross and the Equality and Human Rights Commission.
Ally is the Director Scotland for Dignity in Dying and passionately believes that dying people deserve greater choice, control and access to services at the end of life. She is responsible for leading the campaign to introduce compassionate assisted dying legislation in Scotland.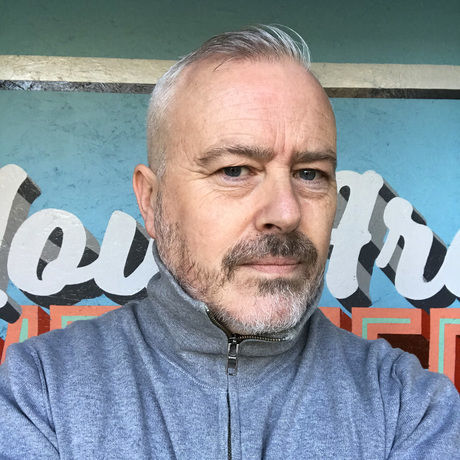 Alan Ainsley, Brand Strategist / Creative Director Alan is a former Creative Director and Managing Partner of several leading creative businesses including, Elmwood, The Leith Agency and Snook. Over the past 25 years he has experience of developing brands and integrated campaigns across multiple sectors and geographies, for a range of clients from the public, private and third-sectors. Thanks to working with better people the work has been recognised with multiple national and international awards, from D&AD, and New York Festivals through to DBA, and Marketing Society Effectiveness Awards.
Alan sits on the Improving the Cancer Journey Board for Macmillan Cancer Support and co-created The Changing Room with SAMH, a unique mental health programme funded by the Movember Foundation. He is a regular speaker on design thinking and person-centred design approaches.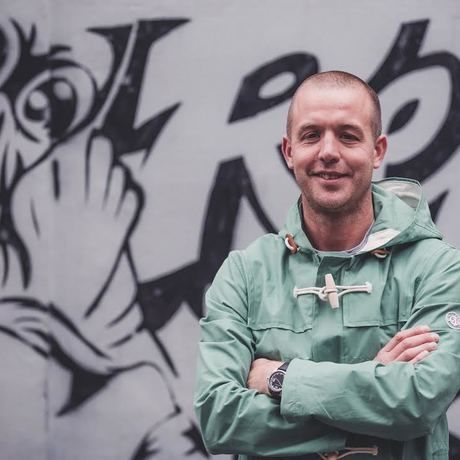 Paul Mason, Creative Director of PUNK A former electrician and the co-founder and Creative Director of PUNK, Paul has over 18 years experience gained working in some of the UK's top agencies.
He spent his early career in Scotland before heading south for a successful 10 year spell in London where he worked at The Red Brick Road, Ogilvy and Mather and most latterly as Creative Director at Publicis London.
In 2016, a combination of coincidence, patriotism and entrepreneurial spirt brought him back home to Scotland where he belongs.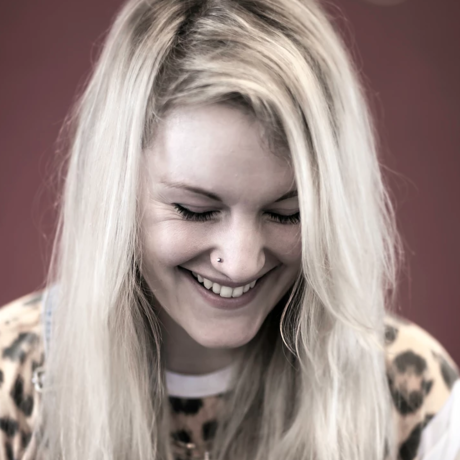 Bringing movement to the night: Ashley Jack Ashley is an Edinburgh-based hip hop dancer and choreographer. Trained at Edinburgh's Telford college (now PASS), where she completed an HND in Professional Stage Dance, as well as with hip hop and house dance pioneers in New York, Paris and Holland, she has around a decade of experience in both teaching and performing. In 2017, Ashley founded House of Jack, which provides street dance classes for adults and kids at a dedicated studio in Leith, as well as workshops, youth company training, performances and events. Ashley's two youth companies, Mini Jackers and Jackin' the Box, frequently perform at prominent events and theatre nights around Edinburgh.
www.ashleyjackdance.com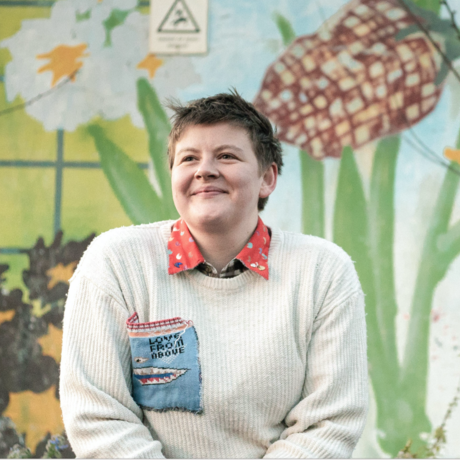 Bringing the evening to an alt-folk close: Faith Eliott Faith (who uses the pronouns they & them) is a songwriter and visual artist currently based in Glasgow. They grew up in Minneapolis, MN and relocated with their family to Scotland at aged 13. Faith's first EP 'Insects' was released on Song By Toad Records in 2016. It was received to critical acclaim, played on BBC 6 Music, and the single 'Pyrite Ammonite' was included on Steve Lamacq's 'BBC Recommends' playlist.
Recently returning from a year of scooting around the States (where they spent their time touring, recording and printmaking), Faith Eliott is back in the UK and preparing to release a new album, 'Impossible Bodies' which will be released on OK Pal Records on April 19th, 2019.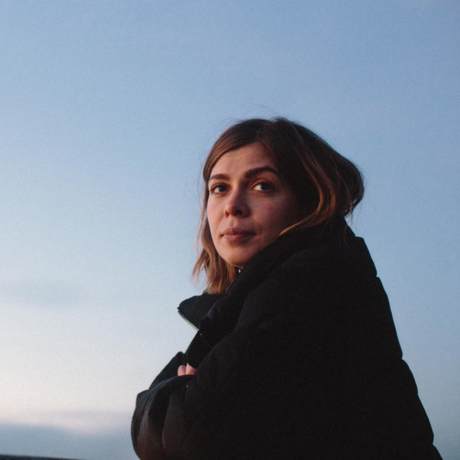 Latest addition: Spoken Word poet Leyla Josephine! Leyla is a poet and theatre maker from Glasgow. She has been featured on Huffington Post, Upworthy, Buzzfeed, The Guardian, The National, BBC The Social, BBC Radio 4, BBC Radio Scotland and STV.
In 2014, she won The UK National Poetry Slam held at The Royal Albert Hall. In that same year, she won Rally & Broad's Cultural Commonwealth Slam. In 2017 she won Loud Poets' Grand Slam and was a finalist for The Roundhouse Slam. In 2018 she came second in The Scottish Poetry Slam.
She has just finished touring her 5* show 'Hopeless' which was runner up for The Saboteur Best Spoken Word Show 2018. It was also nominated for The Amnesty International Freedom of Expression Award, The Brighton Fringe New Voice Award, it was shortlisted for The Prague Fringe Performance Award
Local partners
Additional details
This is an evening event, it will therefore not happen in the morning. Gorgeous food and even cake will still be provided :) There is also a bar, so bring ID if needed 🥂
Location
Hosted at Thomas Morton Hall
28 FERRY ROAD
Edinburgh, Scotland United Kingdom EH6 4AE
When
–