Sokol Çunga about INSECURE
– Hosted at RADIO bar
part of a series on Insecure
About the speaker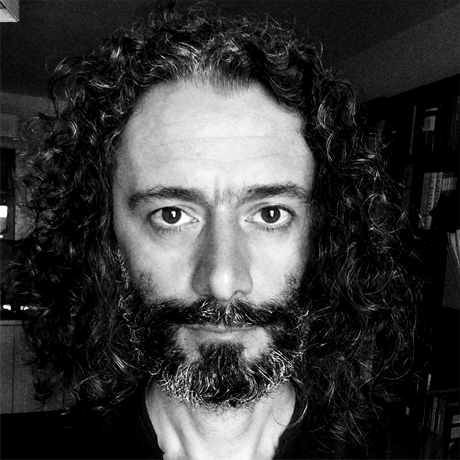 Sokol Çunga, archivist and paleographer of Greek paleography at the Central State Archive – General Directorate of Archives of Albania, and member of the Albanian Young Academy – Academy of Sciences of Albania. He holds a Bachelor degree from the Faculty of Foreign Languages, Tirana University, and a MA degree from the Ionian University, Corfu, Greece. In 2017 was awarded with the annual award "The best young researcher on Albanian studies" (work in collaboration) from the Academy of Sciences of Albania. He has written and published some dozens of research papers on paleography and history, and is the author of several newspaper articles on cultural issues. Since almost two decades he pursues the joy of translating prose and poetry from Greek and English.
Local partners
Radio started its journey in 2009 as the lovechild of great drinks, nice music and authentic decor. At Radio we keep alive a part of our Albanian culture and heritage. Visit our space to check out one of a kind memorabilia pieces, including radios, tvs, furniture, posters, typewriters, glass and kitchenware and much more. We strive to provide the best music in town, from local and foreign bands to acclaimed djs. Be part of our get togethers for a night to remember. We use high quality alcohol, seasonal fruits, a great attitude and the right tools, to mix every drink. Trust our awesome bartenders who respect the standards of preparing each drink. If you want to try something new slide right to see our top recommendations.
Additional details
insecure: adjective. I am insecure, you are insecure. Insecurity is not a question; it is not ignorance. It is the condition caused when one is conscious that there exists more than one choice and solution. The world is insecure, as a result the survivance of all of us is shaken. But that is the case of the lack of information. Insecurity does not have a unique solution for each situation and individual. Maybe the solution for insecurity is not security, but something different: moving forward, by turning insecurity into a subject of conversation and meditation, but not into a permanent condition. Sokol Çunga, archivist and translator, will talk about insecurity, giving examples and ideas from his professional and personal routine.
Location
Hosted at RADIO bar
Rruga Ismail Qemali, P. 29, Ap. 1
Tirana, Albania 1000
When
–