Siboney Díaz-Sánchez
May 10, 8:30am - 10:00am CDT. Hosted at Essex Modern City
part of a series on Preserve
About the speaker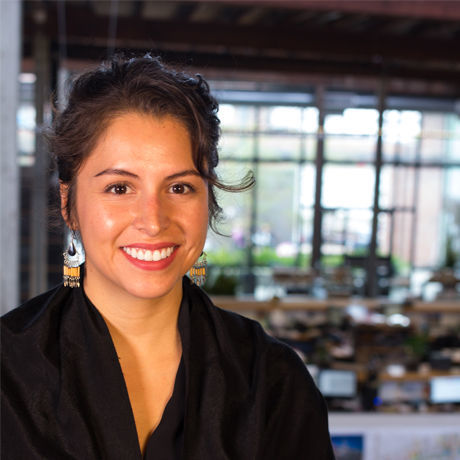 Siboney is a design justice advocate and architect at Overland Partners in San Antonio, Texas. She thrives on understanding how architecture and design can best serve communities. Her work focuses on the importance of an individual's experience in a space, their relationships to others and contextual histories/ herstories/ ourstories. She insists that creative fields are viable vehicles for social change and is committed to the success of local arts organizations and non-profits. Currently she offers her time to the SAY Sí Board of Directors and serves as Co-chair for the Latinos in Architecture Committee within the AIA San Antonio Chapter.
Local partners
Estate Coffee Company is a small batch, craft coffee roaster and espresso bar in downtown San Antonio, Texas. We believe in sourcing the best coffee and ingredients for our beverages by working with family-owned importers and local food purveyors. We try to promote transparency by having the roasting and brewing methods front and center in our 1,200 square foot space with seating for you to watch and feel involved with the coffee roasting process.
TEKsystems supports interactive, creative and digital initiatives for clients ranging from digital agencies to Fortune 3000 companies by supplying skilled design, development, functional and marketing technology resources and solutions. As TEKsystems, we thrive at the intersection of technology and marketing thru providing resource-based solutions in the Digital, Creative, and Interactive space. Our San Antonio team specializes in providing local solutions with the backing of a national footprint ranging between web/mobile development, design, content strategy, and marketing technologies.
Essex Festival is where the authentic urban spirit of San Antonio has come alive through music, art, community and family! Join us on May 11th with over 15 music performances, 30 mural artists, Food Trucks, BMX & Breakdancing showcases, Vendors and more.
Music Line Up:
Snoop Dogg Live DJ Set | Carlton Zeus | King Kyle Lee | Livola | Angel Cintron | DJ Chicken George Feat. Mexstep | King Tonyo | Lil Yodaa | Gabby Annalyse | Mitch James | Pink Leche | Chris Conde | Alyson Alonzo | Filmstips | DJ Genafire | DJ Undground
Art Line Up:
Bradford Maxfield | Brinks Boc | Chantrelle | Colton Valentine | Cooper | Deleted DLC Art | ER. | Feebee | Flo Art | Haste | Jasmine | Jay Hill | Jenkins 2D | Jon Leo | Jon Mckenzie | Kate Lewis | Matt Trujillo | Mike Comp | Mike Habs | Paul Garson | Rabbit Rye | Risk 184 | Samina | Scotch | Scott Wilson | Soup Laws | Supher | Tarbox | The Wolf Counsel
Location
Hosted at Essex Modern City
51 Essex Street
San Antonio, Texas United States 78210
When May 10, 2019
8:30am - 10:00am