Si Martin / HATW – Transit
October 30, 9:00am - 10:30am GMT. Hosted at CARDIFF | TRANSIT | ZOOM
part of a series on Transit
About the speaker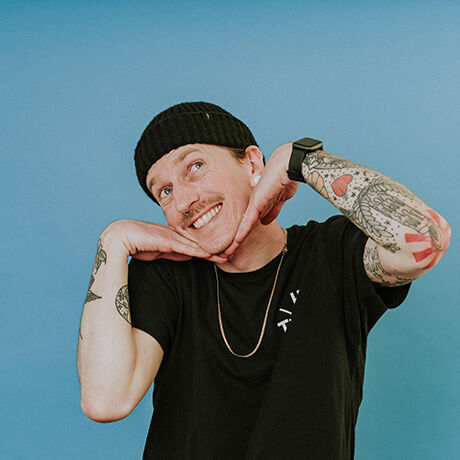 Heads Above The Waves is a non-profit organisation that raises awareness of self-harm in young people. We promote positive, creative ways of dealing with the bad days. We share people's stories, straight up advice, and ideas of things to try online. We then take it a step further and deliver workshops in schools where we help people try these things out for themselves. We make merch with a message behind the designs, to help start conversations and tackle stigma. And we're here to let you know that whatever it is you're facing right now, you can, and you will, get through this. HATW is a team of just 3 and a bunch of amazing volunteers - so it's a bit busy! But we're super passionate about what we do, and are determined to be the sort of thing we would've wanted when we were younger.
Si is a self confessed nerd who tries to hide it by using words like "dude" and "man". He plays drums in Junior (@musicofjunior) and Novo Amor (@novoamor). Spreadsheet enthusiast, dad joke aficionado, founder of HATW.
Additional details
Our event will be streamed on Zoom. Details will be updated on ticket release.
Location
Hosted at CARDIFF | TRANSIT | ZOOM
Cardiff
Cardiff, Wales United Kingdom CF64 1NP
When October 30, 2020
9:00am - 10:30am