Shauna speaks about living in this strange time and how to stay focused for the future in a time of uncertainty.
About the speaker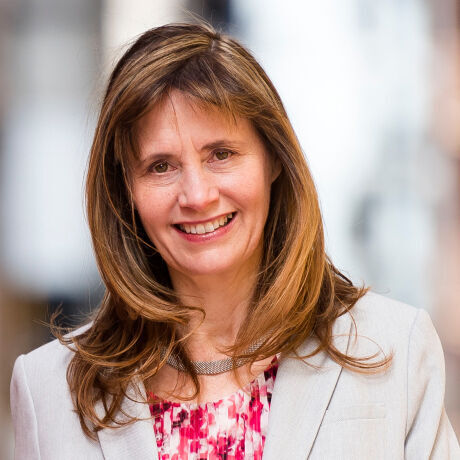 Shauna Sylvester - Social entrepreneur, facilitator, commentator, and educator
Shauna Sylvester is a Professor of Professional Practice and the Executive Director of Simon Fraser University's Morris J. Wosk Centre for Dialogue. Shauna is committed to excellence in public engagement and hosting difficult conversations. For over 30 years, she has served as a facilitator and host to hundreds of community and stake-holder dialogues. With the emergence of COVID-19, Shauna finds that her experience working in conflict zones is the most useful in helping to innovate and pivot the Centre's work to online spaces. As the Chair of Tamarack, she is grateful for their mentorship in creating a thriving virtual work community and as Co-founder and first Executive Director of five dialogue initiatives – the SFU Public Square, Renewable Cities, Carbon Talks, Canada's World and IMPACS - the Institute for Media, Policy and Civil Society, she has learned to work with ambiguity and create dynamic spaces for people to connect and build bridges across many sectors.
How do you define creativity and apply it in your life and career?
Creativity is seeing a future state and striving to make it so. My life has been a series of creative surges. I see a problem, I sit with it until I feel compelled to act and then I start shaping and reshaping potential solutions. It's never linear or formulaic, it almost always involves talking to other people to understand their perspectives and it is all-encompassing. Sometimes I can't sleep until a clear path emerges and then when it does, I move into "executive mode" - which generally means I'm all in - heart, mind, body and soul and I'm drawing pictures with lots of arrows.
Where do you find your best creative inspiration or energy?
Sitting in silence.
What's one piece of creative advice or a tip you wish you'd known as a young person?
Curious people who genuinely listen to others tend to be the smartest people in the room.
Who (living or dead) would you most enjoy hearing speak at CreativeMornings?
Aaron Sorkin – I love his screenwriting.
What did you learn from your most memorable creative failure?
When IMPACS, an organization I had founded declared bankruptcy a year after I had departed as Executive Director, I blamed everyone but myself. Once I accepted my role in its demise, I stopped being angry, I felt lighter and I started unpacking what I could learn from the experience. Being vulnerable and admitting to my mistakes has been freeing.
What's the most recent thing you learned (big or small)?
That llama poo is great for the garden and doesn't smell (My neighbour has a llama).
Where is your favourite place to escape? It's a toss-up—Point Roberts for the calm, the smell of the ocean and the sunsets and Nelson for the mountains and a sense of community (I was born there and my great-grandparents settled there from Guelph, Ontario)
Favorite quotes from this talk
No quotes yet. Sign in to tag a quote!
321

Lovely Attendees







see everyone