Sharon Roberts is #CMLost
November 15, 8:00am - 10:00am GMT. Hosted at QUAD
part of a series on Lost
About the speaker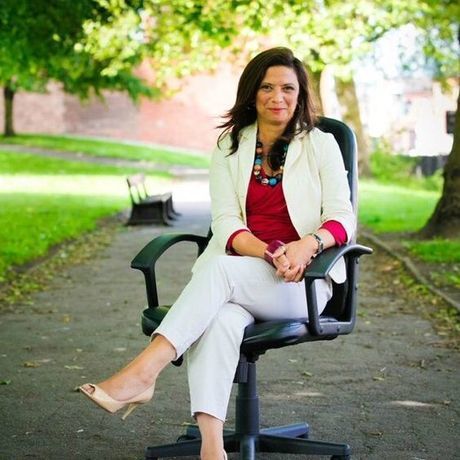 Sharon Roberts- "The unsuccessful Entrepreneur"
Speaker - Business Consultant - Resilience coach.
Having been in business and Personal Development for over 22 years, I've worked with some incredible people (and some people I didn't like) brands and Organisations. In this time I've discovered that if you mindlessly follow the hurd sooner or later you will fall into the Sheeps poop!
I'm all about bounce back ability and understanding that wherever you come from and whatever your circumstances, through hard work, determination and resilience anything is possible.
I'm super EXCITED to be Novembers speaker on "Lost" so hold on tight to your BIG creativity pants because it's time to move over into the fast lane.
www.Sharonrobertsuk.com
Local partners
Mainframe is an initiative that aims to bring together a community of digital and creative business across Derby & Derbyshire, enabling real business growth and jobs.
Based at QUAD, we'll be hosting monthly meet-up's covering topics ranging from the inspirational to business growth to the downright futuristic and forward thinking. Whether you're a pre-start up, entrepreneur, growing SME or looking to bring new products to your company or the market in general; Mainframe has something for you.
Mainframe is part of The Big House, a collaboration providing sector specific support across the D2N2 area. The Big House aims to make it easier for digital creative business to understand and access the free help available in the region. Through Mainframe your business can access: start-up support, intensive business coaching, small business workshops, funding, events and networking. Mainframe is receiving £137K of funding from the European Regional Development Fund and is match funded by the Art's Council England.
Our hopes for Mainframe are that it will become a sustainable community of local digital and creative people, sharing their talent, knowledge and inspiration.
We want to put a digital and creative pin in the map for Derby and Derbyshire ensuring that both business and the public appreciate the importance and value of creative business endeavours to the wider local economy and community.
We are Future Proof Films - a tight-knit team of video marketing and production professionals who eat, sleep, and dream about creating video content that will blow your socks off and get you real, measurable, tasty results.
We are a printing company based on Pride Park in Derby and we pride ourselves on making professionals look professional, by offering competitive prices, exceptional customer service and spectacular print.
Our 'Customer Reviews' show just a few of our many satisfied customers.
From business cards, brochures and leaflets, through to folders, flyers, banners and promotional items, we can handle anything from conventional full-colour print to some of the most bizarre print requests.
We deliver print all over the UK so, if you need a printer, who will look after you every step of the way, call 01332 418377.
Additional details
Hello good people.
November's Theme is Lost.
"Being lost is the collaboration between possibility and uncertainty."
Our Milwaukee chapter chose this month's exploration of Lost and Melissa Lee Johnson illustrated the theme.
We have the fabulous and CreativeMornings/Derby regular Sharon Roberts speaking this month.
I've heard a few things about the talk and it's going to be one to watch
See you soon :)
Location
Hosted at QUAD
Derby QUAD Cathedral Quarter, Market Place
Derby, Derbyshire United Kingdom DE1 3AS
When November 15, 2019
8:00am - 10:00am