Shane McMahon
– Hosted at frog
part of a series on Hidden
About the speaker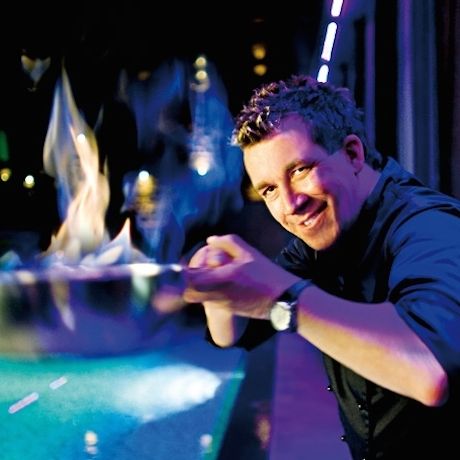 Shane McMahon grew up in Limerick, Ireland, where, at the age of twelve, he started to learn how to cook in his parents' restaurant. Since that time he is a passionate cook. Today he can look back on many years of cooking experience at the exquisite restaurants, Königshof and Tantris. In November 2007 the Munich virtuoso chef opened his first kitchen studio in the heart of Munich where he offers sophisticated cooking courses.
For this month's theme, Shane will give an insight into the hidden activities and processes in cooking and running a restaurant. He will also tell us about his journey to discover and uncover the hidden secrets of his craft and maybe even share one or two with us.
Local partners
frog is a global design and strategy firm. We transform businesses at scale by creating systems of brand, product and service that deliver a distinctly better experience. We strive to touch hearts and move markets. We partner with clients to anticipate the future, evolve organizations and advance the human experience.
Location
Hosted at frog
Leopoldstraße 55
Munich, Bavaria Germany 80802
When
–