Sera Holland
– Hosted at Friends of Design - Academy of Digital Arts
part of a series on Make
About the speaker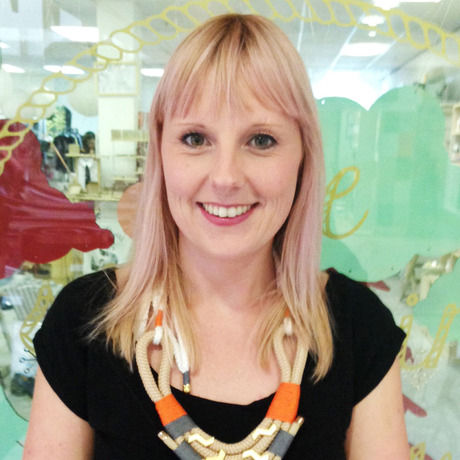 Sixteen local designers, sixty brands – The Shoestring Collective brought some of South Africa's finest designers and creative innovators to the forefront, with one of first collaborative pop-up shops to grace the Cape Town shores.
Doors opened earlier this year at Cape Town's popular Gardens Centre, where designers and shoppers alike were indulged by locally produced designs. From bespoke jewellery to innovative brass-piping homeware and décor, the Shoestring Collective brought a new and exciting flavour to traditional South African design.
The concept was simple. Each designer was given the unique opportunity to showcase their individual designs and collections, and curate their showcase space to their personal taste. Together with sixty other local brands, the Shoestring Collective formed a conglomeration of locally produced designers that bewildered and inspired.
Originally scheduled to showcase their collaborative works for 1 month, the Shoestring Collective held its presence for several months due to public demand. Be sure to follow the Shoestring Collective on Facebook and Twitter to find out where they will be popping up next!
Local partners
Friends of Design is the leading Digital Design School in Cape Town, delivering top class training to Full Time, Part Time and Corporate groups in the fields of Print, Web, Video, Motion Graphics and Game design.
Additional details
Meet and greet upstairs at the Friends of Design Academy for a complimentary coffee and breakfast followed by a 20 min talk.
Location
Hosted at Friends of Design - Academy of Digital Arts
186 Bree Street
Cape Town, South Africa 8000
When
–